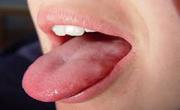 Burning mouth syndrome is a continuous burning sensation of the mucosa of the mouth which typically involves the tongue, but not until the extension to the lips and oral mucosa. Classically, burning mouth syndrome is accompanied by gustatory disturbances like dysgeusia, parageusia and subjective xerostomia. The pathophysiology is considered as psychogenic illness but however, a neuropathic mechanism for burning mouth syndrome is currently favored.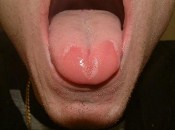 Burning mouth syndrome is sometimes described as being fairly common, and one estimated prevalence is about 1-2% of the general population. However, the IASP described PIFP as being rare, less common than trigeminal neuralgia (which has a prevalence of about 0.01-0.3% in the general population), and possessing no available epidemiologic data for estimated prevalence in the general population. The predominant age group is 30-50, and females are more often affected than males, with most reports stating that about 80% of people are female.
Primary treatment can be given with Clonazepam, Topiramate, Olanzapine, Nortriptyline, Doxepin, Hormone replacement therapy, etc. Treatment for secondary treatment includes Adjustment of levothyroxine dosing, oral nystatin, Avoidance of allergens, B vitamin supplementation, and Chewing sorbitol-containing gum to stimulate saliva.