Acute kidney failure occurs when your kidneys suddenly become unable to filter waste products from your blood. When your kidneys lose their filtering ability, dangerous levels of wastes may accumulate, and your blood's chemical makeup may get out of balance due to loss of electrolytes.
Typical symptoms
Decreased urine output, Fluid retention, causing swelling in your legs, ankles or feet, Drowsiness, Shortness of breath, Fatigue Confusion, Seizures or coma in severe cases, Chest pain or pressure.
Dignosis
Urine output measurements, Urine tests, Blood tests, Imaging tests, Removing a sample of kidney tissue for testing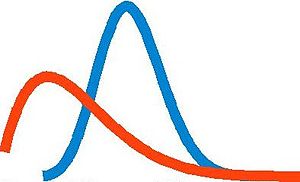 Statistics
Earlier considered to be a health problem only in developed countries, 4 out of 5 chronic disease deaths now occur in low and middle-income countries.10 According to World Health Organization (WHO) Global Burden of Disease Project, disease of the kidney and urinary tract contribute to approximately 850,000 deaths every year of which Chronic Kidney Disease (CKD) is the 12th leading cause of death and 17th leading cause of disability in the world. CKD is associated with increased cardiovascular mortality and a loss of disability-adjusted life years.The global increase in CKD is being driven by the global increase in of diabetes mellitus, hypertension, obesity, and aging. Approximate total burden of CKD is 800 per million population (pmp). It has been reported that Diabetes mellitus as the cause of CKD was found in 31.2-41%ref of patients in India.