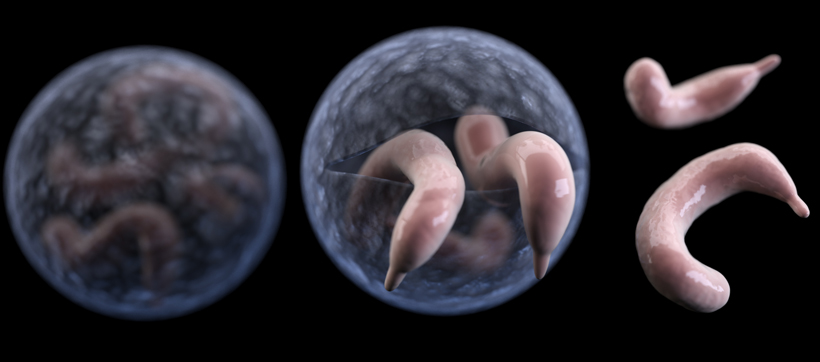 Cryptosporidiosis
Pathophysiology
Cryptosporidiosis, also known as crypto, is a parasitic disease caused by Cryptosporidium, a protozoan parasite in the phylum Apicomplexa. It affects the intestines and is typically an acute short-term infection. It is spread through the fecal-oral route, often through contaminated water; the main symptom is self-limiting diarrhea in people with intact immune systems. In immunocompromised individuals, such as AIDS patients, the symptoms are particularly severe and often fatal.
Treatment
There is no reliable treatment for cryptosporidium enteritis; certain agents such as paromomycin, atovaquone, nitazoxanide, and azithromycin are sometimes used, but they usually have only temporary effects. Treatment is primarily supportive. Fluids need to be replaced orally. A lactose-free diet should be taken as tolerated. In rare situations, intravenous fluids may be required. Antibiotics are not usually helpful, and are reserved primarily for persons with severe disease and a weak immune system. Sometimes relapses happen.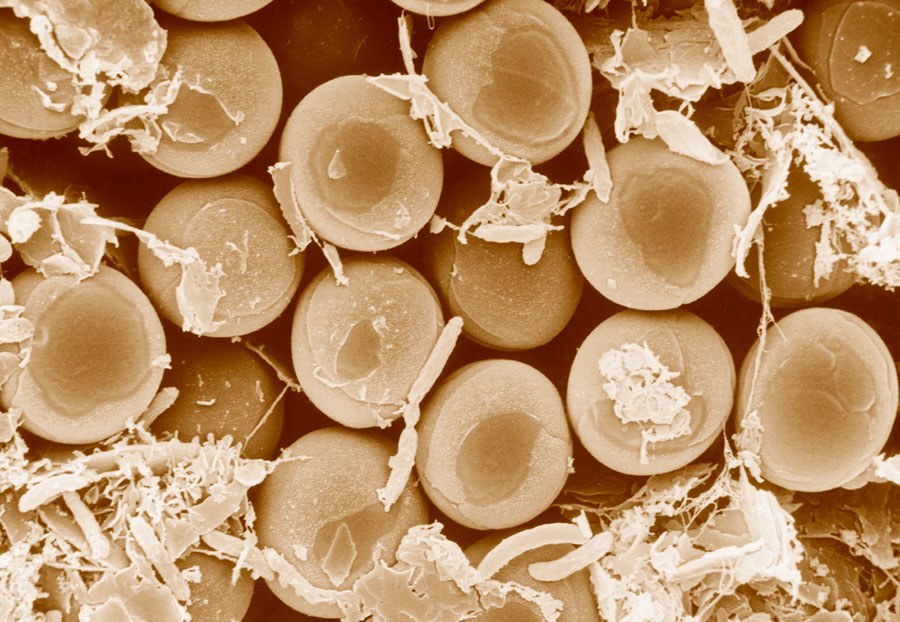 Major research on disease
A recombinant Cryptosporidium parvum oocyst surface protein (rCP15/60) vaccine has produced an antibody response in a large group of cows and also antibody response in calves fed rCP15/60-immune colostrum produced by these vaccinated cows . This is very promising. Human Cryptosporidium parvum infections are particularly prevalent and often fatal in neonates in developing countries and to immunocompromised people, such as AIDs patients. There is no commercially available effective vaccine against Cryptosporidium parvum, although passive immunization utilizing different zoite surface (glyco)proteins has showed promise. Developmental stages within the life cycle of the parasite that might act as possible targets for vaccine development. The organism is detected in 65-97% of the surface-water supply in the United States and is resistant to most disinfectants used for treatment of drinking water. Antibodies in the serum of humans and animals infected with Cryptosporidium parvum react with several antigens, one of which is a 15 kDa protein (CP15) located on the surface of the organism. This protein is a good candidate for use as a molecular vaccine because previous studies have shown that a monoclonal antibody to CP15 confers passive immunityto mice. Currently, there is no drug therapy or vaccine that is effective against Cryptosporidium parvum.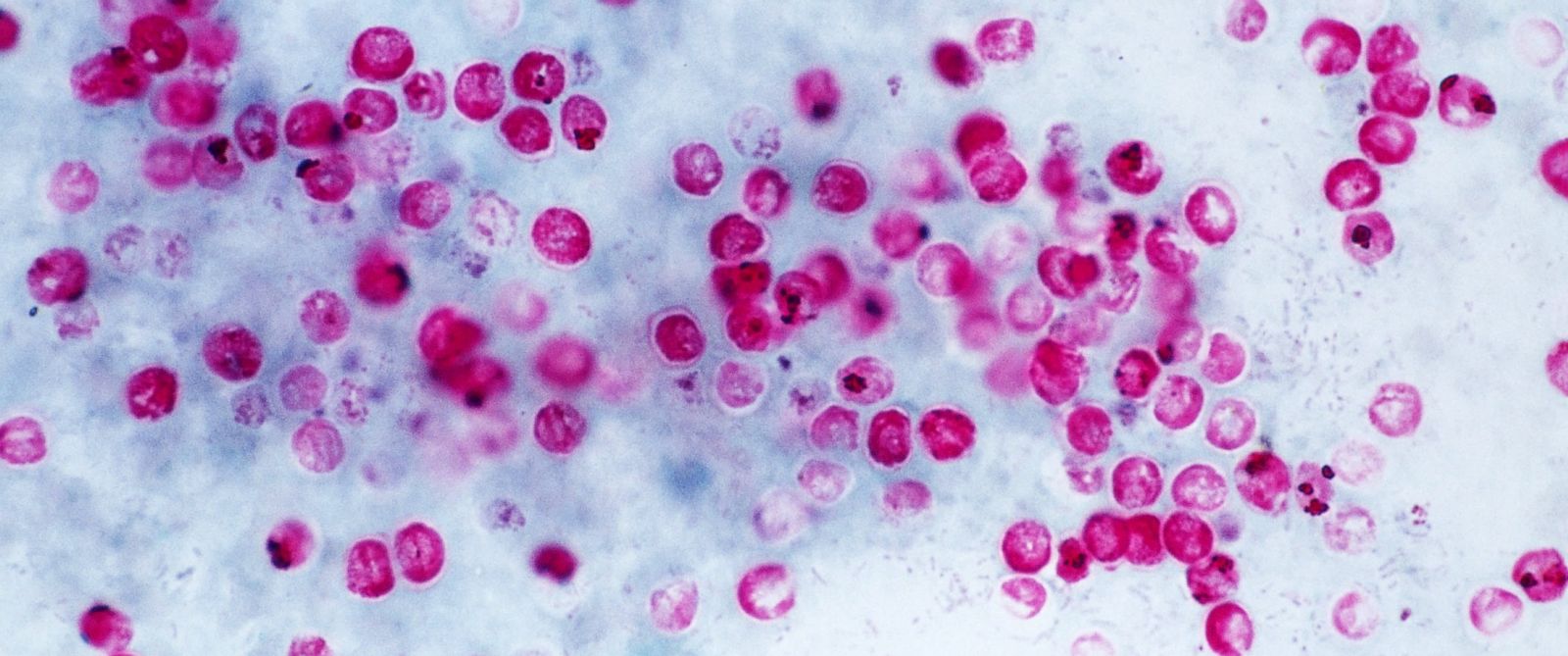 Statistics
A total of 9,313 cryptosporidiosis cases (confirmed and nonconfirmed) were reported; for 2012, a total of 8,008 cases were reported; 5.8% and 5.3%, respectively, were associated with a detected outbreak. The rates of reported nonconfirmed cases were 1.0 and 0.9 per 100,000 population in 2011 and 2012, respectively, compared with an average of 0.0 during 1995–2004, and 0.3 during 2005–2010. The highest overall reporting rates were observed in the Midwest; 10 states reported >3.5 cases per 100,000 population in 2011 and in 2012. During 2011–2012, reported cases were highest among children aged 1–4 years (6.6 per 100,000 population), followed for the first time by elderly adults aged ≥80 years (3.4), and 75–79 years (3.3). Overall, cryptosporidiosis rates were higher among females than males during both years. For specific age groups, rates were higher among males than females aged <15 years and higher among females than males aged ≥15 years. Cryptosporidiosis symptom onset increased 4.4 fold during late summer.