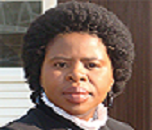 University of Cape Town, South Africa
Title: Human T cell Lymphotropic Virus Type 1 (HTLV-I) associated infective dermatitis (IDH) is does not associate with atopic dermatitis (AD)
Biography
Carol Hlela has completed her PhD from the University of Oxford, UK and Postdoctoral studies from the University of Cape Town. She is the Head of Unit of Dermatology at the Red Cross Children's Hospital, Cape Town. She has published more than 13 papers in reputed journals.
Abstract
Introduction: Human T cell Lymphotropic Virus Type I (HTLV-I) associated infective dermatitis (IDH) is characterised by exudation and crusting around the nostrils, ears and scalp. Other than its description, not much else is known about the entity of IDH, now accepted to be more common in Latin America and the Caribbean. Pathogenetic mechanisms behind the development of the dermatitis in IDH remain to be elucidated. There are no data addressing the possible effect that HTLV-1 infection may have on the skin.
Aim: The objectives of this study were to investigate if IDH patients have the same atopic tendencies as atopic dermatitis (AD).
Method: In a study of 14 cases with IDH from South Africa and their controls which included five AD patients, five asymptomatic carriers (ACs), and 18 healthy uninfected individuals, we conducted a clinical assessment. We measured total IgE levels together with allergen specific IgE levels to house dust mite. Skin samples of cases with IDH and that of controls without AD was stained for filaggrin protein. The clinical examination, the IgE tests, filaggrin staining were all conducted in search of a possible association with an atopic diathesis in patients with IDH. We then measured the proviral loads in the DNA of patients with IDH comparing with them with ACs. We stained the skin sections to investigate the frequency and phenotype of the cellular infiltrate in the skin of patients with IDH.
Result: The clinical outcomes in this study revealed evidence of dry skin, scarring alopecia, significant visual disturbances but no asthma in IDH cases compared to controls. The cohorts with IDH neither have anemia nor lymphocytosis but an elevated ESR. Patients with IDH neither have elevated allergen-specific IgE nor clinical evidence of associated atopic disease. Filaggrin protein was down-regulated in the skin of cases with IDH. A high proviral load was noted in IDH cases compared to ACs. We identified a strong lymphocytic infiltrate which did not confine itself to the dermis but extended into the epidermis. A significant proportion of this infiltrate were in keeping with the CD4+FoxP3+ T cell phenotype in lesional skin of IDH cases as opposed to uninfected individuals.
Conclusions: In summary, this preliminary data shows that IDH is not associated with an atopic diathesis. FLG protein in the epidermal skin of IDH patients is down-regulated which may contribute to barrier dysfunction. Furthermore CD4+FoxP3+ T cells are enriched in the blood and skin of individuals with IDH, compatible with a role for such cells in disease pathogenesis.