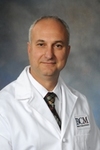 Baylor College of Medicine, USA
Title: Ticagrelor, but not clopidogrel, protects the heart and limits myocardial infarct size
Biography
Yochai Birnbaum has completed his MD at the age of 25 years from the Hebrew University in Jerusalem, Israel. He completed residency in Internal Medicine and fellowship in Cardiology at Sackler School of Medicine, Tel Aviv, Israel. He is a professor of Medicine at Baylor College of Medicine and the Director of Baylor Heart Clinic. He is a professor of Biochemistry and Molecular Biology at UTMB, Galveston, TX. He has published more than 265 papers in reputed journals and has been serving as an editorial board member of 6 journals.
Abstract
Both clopidogrel (Clop) and Ticagrelor (Tic) are P2Y12 ADP receptor antagonists. In a phase III clinical trial (PLATO) Tic showed superior results over Clop in patients with acute coronary syndromes. Tic inhibits cell uptake of adenosine and thus, may augment adenosine effects. Adenosine protects the heart against ischemia-reperfusion injury. We compared the effects of Clop and Tic on myocardial infarct size (IS).
Methods: Rats received oral Tic (0, 75, 150 or 300 mg/kg/d) or Clop (30 or 90 mg/kg/d) for 7d and subjected to 30 min coronary artery ligation and 24h reperfusion. Area at risk (AR) was assessed by blue dye and IS by TTC. There were 8 animals per group. Body weight, left ventricular weight and the size of the AR were comparable among group. Tic, dose-dependently, reduced IS. In contrast, Clop had no effect. Platelet inhibition was comparable between the Tic 150mg/kg/d and the Clop 30mg/kg/d and between the Tic 300mg/kg/d and Clop 90mg/kg/d. The infarct size limiting effect of Tic was partially inhibited with aspirin 10 mg/kg/d and completely inhibited with 25 mg/kg/d, whereas at 5 mg/kg/d aspirin did not have an adverse effect. The protective effect was also abrogated with CGS, an adenosine receptor blocker. Tic, but not Clop protects against ischemia-reperfusion injury and reduces myocardial IS. The effect is related to the inhibition of adenosine uptake and is inhibited by high doses of aspirin. This additional "pleiotropic" effect of Tic may (partially) explain the superiority of Tic over Clop in the clinical setting.