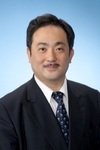 International University of Health and Welfare Hospital, Japan
Title: Trends in diagnostic biochip development.
Biography
Eiichiro Ichiishi, M.D., Ph.D. male, graduated from medical department, Kyoto Prefectural University of Medicine in 1992. He studied at Tokyo University as a special research student from 1998-2000. Since 2003, he became associated professor of Tohoku University, New Industry Creation Hatchery Center (NIChe). From 2007, he was promoted to professor of Japan Institute of Science and Technology (JAIST). From 2007-2008, He joined Tohoku University Bioengineering Research Organization (TUBERO) and Medical Department of Tohoku University as visiting professor. In 2010, He was appointed Professor in Internal Medicine at International University of Health and Welfare Hospital
Abstract
Technological advancements in biochips for diagnosis and prevention lead to improved healthcare cost containment with a decreasing birth rate and an aging population. Biochips have been attracting attention as a tool for improving healthcare costs. There are technological, standardization-related, ethical and societal problems in biochip development. For biochip market expansion, in addition to technological problems, it is necessary to overcome social, institutional, marketing and economic problems all together. It is expected that the application of biochip technologies will facilitate not only 'super' early diagnosis of diseases and disease prevention based on the diagnosis, but also early treatment.