Amit Iqbal Srivastava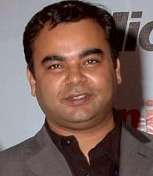 Amit Iqbal Srivastava
Director,Anuna Education Networks
India.
Biography
I am a serial entrepreneur of sorts with years of expereience creating successful international businesses in the technology, trading and training sectors. I started my 1st successful home furnishings distribution business in family partnership upon immigrating to California from India in 1992, while still finishing High School. Later, I started an IT company as a junior in college while participating at the Department of Engineering's Business Plan competition at UCSB. After successfully raising funding and moving the company HQ to the Silicon Valley, I decided to spend some time exploring opportunities in the Far East, particulary India & China.
In India, I have operated business in Media & Entertainment, Animation, Education & Training, as well as, consulting for eGovernance technology & industrial clusters. In China, I developed deep network with exceptional factories and controled a trading business that delivered higher sourcing margins to some of the largest distributors in the DIY market of North Europe.
Research Interest
Startup Management & Project Management, Sales, pre-sales, effective presenations & business development, Budgeting & Planning, Fund-raising, especially equity, Franchise Management in Asia , International trade laws & contracts/agreements, Emerging Next Generation Technologies and their applications in the graphics, performance computing & thin-client space, Strong Network at government & industries level in US & India, Deep knowledge of Asian markets & issues.