Arshad Hussain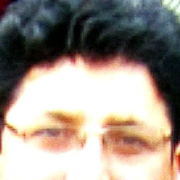 Dr. Arshad Hussain is presently working as Associate professor in the Department of Psychiatry, Government Medical College, Srinagar, Jammu and Kashmir, India. His present research article is on "Role of Early Childhood Traumatic Stress in the Development of PTSD in Adulthood: A Review". His AWARDS & ACHIEVEMENTS is as follows: Oct 2010 Award: World association of social psychiatry fellow Aug 2009 Award: Japanese society of psychiatry neurology fellowship award 2009
Biography
Dr. Arshad Hussain is presently working as professor in the Department of Psychiatry, Government Medical College, Srinagar, Jammu and Kashmir, India. His present research article is on "Role of Early Childhood Traumatic Stress in the Development of PTSD in Adulthood: A Review".
His Skills & expertise are as follows: Biological Psychiatry Psychiatric Epidemiology Mental Illness Neuropsychiatry Psychiatric Genetics Psychoneuroendocrinology Mood Disorders Bipolar Disorder Psychopathology Psychopharmacology Clinical Psychiatry Psychiatry Comorbidity Treatment Neuropsychopharmacology Trauma Clinical Assessment Steroids Psychotherapeutic Processes DSM Imaging Genetics Philosophy Of Psychiatry Dual (Psychiatry) Diagnosis Addiction Psychiatry Community Psychiatry Psychoeducation Endocrinology Seasonality Anti Depressant Medical Science
Research Interest
Psychiatry, Psychiatric Disorders, Mood Disorders, Stress, Trauma, Dementia, Bipolar Disorder, Emotional Trauma.
Publications
Genetic Approaches-Investigating Psychiatry
Mansoor Ahmad Dar, Rayees ahmad Wani, Yasir Hassan Rather, Mashooq Ahmad Dar, Arshad Hussain, Irfan Ahmad Shah, Mushtaq Ahmad Margoob, Rajesh Kumar Chandel, Majid Shafi Shah, Mohd Muzzaffar Jan and Altaf Ahmad Malla
Mini Review: j Psychiatry
Role of Early Childhood Traumatic Stress in the Development of PTSD in Adulthood: A Review
Mansoor Ahmad Dar, Rayees Ahmad Wani, Mushtaq Ahmad Margoob, Inaamul Haq, Rajesh Kumar Chande, Arshad Hussain, Khurshid Ahmad Bhat, Irfan Ahmad Shah, Yasir Hassan Rather, Majid Shafi Shah, Altaf Ahmad Malla and Bilal Ahmad Bhat
Review Article: J Psychiatry