Bhupinder Singh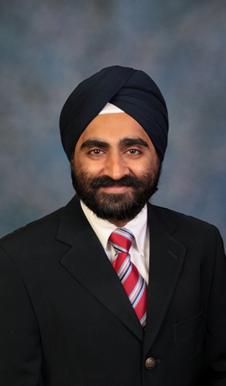 Bhupinder Singh
Southwest Kidney Institute,
Tempe, AZ,
USA

Biography
Dr. Singh was one of the founders of Southwest Kidney Institute, which in a short span of 10 years, became one of the leading kidney disease management companies in the country. He previously served on the Board of the organization, and was instrumental in developing the Research and Chronic Kidney Disease programs. He was Medical Director and Principal Investigator of Research from 2004-2013.
Dr. Singh graduated from Armed Forces Medical College, which is ranked among the top Medical Schools in India. After brief research and clinical stints at Post Graduate Institute (India), and Cleveland Clinic Foundation, he completed his Internal Medicine Residency at Henry Ford Hospital in Detroit, followed by a Fellowhip in Nephrology at SUNY Upstate Medical University. After completing his training, he moved to AZ in 2002, and has been here since.
Dr. Singh is ABIM Board Certified in Nephrology and Internal Medicine, and is a ASH Specialist in Clinical Hypertension. He is a Fellow of both the American Society of Nephrology and National Kidney Foundation. He serves on the clinical faculty of Midwestern University, and Creighton University School of Medicine as Assistant Professor. He is on the Advisory Board of Imaging Endpoints Core Labs, and several pharmaceutical companies.
Dr. Singh serves on the Board of several non profit organizations. He is one of the founding board members of the Cardio Renal Society of America, an organization which is trying to bridge the knowledge and management gap between the cardiac and renal specialties. He serves as Vice President of the Board of Twin Epidemic, a non profit engaged in raising awareness about heart disease and diabetes among South Asians. He also serves on the Board of the International Alliance for the Prevention of AIDS, as well as the newly founded Transplant First Academy.

Research Interest
Cardiovascular Disease in Chronic Kidney Disease, Resistant Hypertension, Glomerular Disease, Nephrotic Syndrome and Polycystic Kidney Disease.
Global Speakers in the subject
Global Experts in the subject
Peer Reviewed Journals
Make the best use of Scientific Research and information from our 700 + peer reviewed, Open Access Journals
International Conferences 2019-20
Meet Inspiring Speakers and Experts at our 3000+ Global Annual Meetings
Top