Debabrata Dash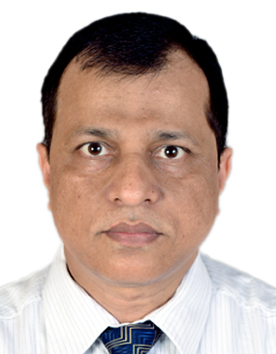 Debabrata Dash
Consultant Interventional Cardiologist S.L Raheja ( A Fortis Associate) Hospital,
Nanavati Hospital, Mumbai
Honorary Professor of Cardiology, Beijing Tiantan Hospital, Beijing
Professor of Medicine, Tan Tao Medical School, Vietnam
Biography
Dr Debabrata Dash, MD ( Medicine), DM ( Cardiology), FICC, FCCP, FAPSC, FSCAI (USA)
Fellowship Coronary Angioplasty at Toyohashi Heart center, Japan.
Fellowship Interventional Cardiology at Veterans General Hospital, Taipei, Taiwan.
Invited faculty in USA, Israel, Vietnam, China, Japan, Korea, Singapore, Malaysia, Latin America
18 years of experience in cardiology
Awarded by World of Great Faces for best service in cardiology.
Awarded the Excellent Interventional cardiologist of year.

Research Interest
Interventional Cardiology
CAD, ACS
Complex Coronary Angioplasty like Primary Angioplasty, Chronic Total Occlusion, Stenting of Coronary Bifurcation, LMCA, Graft, Carotid, Peripheral & Renal interventions, IVUS, OCT, Virtual Histology
Publications
Global Speakers in the subject
Global Experts in the subject
Peer Reviewed Journals
Make the best use of Scientific Research and information from our 700 + peer reviewed, Open Access Journals
International Conferences 2019-20
Meet Inspiring Speakers and Experts at our 3000+ Global Annual Meetings
Top