Elena Polukhin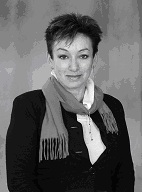 Board Certified specialist in Physical Medicine and Rehabilitation
Biography
Dr. Elena Lev Polukhin, Board Certified specialist in Physical Medicine and Rehabilitation with a 20 years of USA and international experience in pain management, addiction medicine, musculoskeletal rehabilitation, integrative pain management and public health.
She received my MD in Russia, and later on she completed PhD program at the University of St Peters burg Medical School, at Les gaft Academy. In collaboration with leading rehab centres in Europe, she conducted original research in rehabilitation of athletes, musicians and artists, using innovative rehabilitation techniques. She completed numerous visiting professorships in many distinguished universities in the USA and worldwide.
Dr. Polukhin was a professional athlete, competing in the Russian Olympic Team Reserve in gymnastics and she had been actively collaborating with the International Olympic Committee. Her special interests include art therapy and special services for musicians, and she had been working with various symphony orchestra musicians in Europe, Middle East and USA.
Dr. Elena Polukhin is also an active community leader and a humanitarian. She was one of the founders of the Eastern European Medical Society providing "culturally sensitive" medicine to non-US born patients and all others in need. In the past she was elected as VP of the nationwide Russian American Medical Association. Dr. Elena Lev Polukhin actively participated in international humanitarian missions helping disabled and poor people all over the world (Israel, Honduras, Peru and Russia), and currently she participates in the Global International Health Program developing international exchange PMR programs. In 2005, Dr. Polukhin was appointed by the Governor Tim Pawlenty to the Minnesota State Rehabilitation Council. In 2006, and she received prestige Bush Medical Leadership fellowship.

Research Interest
Physical Medicine and Rehabilitation
Publications
Short Communication: Altern Integ Med 2013, 2:113