Dr. Getachew Alebie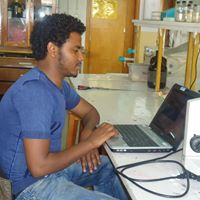 Department of Biology,
Jigjiga University,
Ethiopia.
Biography
Dr. Getachew Alebie is presently working in the Department of Biology,in Jigjiga University, Jigjiga, Ethiopia. Dr. Getachew Alebie done his specialization in the departments like Parasitology, Molecular Biology, Immunology. His international experience includes various programs, contributions and participation in different countries for diverse fields of study. His research interests reflect in his wide range of publications in various national and international journals.
Research Interest
Dr. Getachew Alebie research intrests include Parasitology, Immunology,tropical diseases.
Global Speakers in the subject
Global Experts in the subject