Israel Belenkie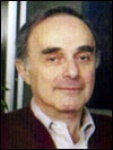 Israel Belenkie
Professor
Department of Cardiac Sciences
University of Calgary
USA
Biography
Dr. Israel Belenkie completed his M.D (1967) degree at McGill University, Montreal, after which he trained in Cardiology at Emory University, Atlanta, followed by a Chief Residency at the Toronto General Hospital. Dr. Belenkie came to Calgary in 1973 and has been a practicing cardiologist at the Foothills Hospital (Director, Cardiac Function Clinic, 1994 – 2009).
Israel has an extensive research record including more than 85 manuscript and book chapters pertaining to both clinical cardiology and translational physiology/pathophysiology. He has special interests normal and abnormal dynamics of the heart and circulation and in heart failure.
Dr. Belenkie has a strong interest in teaching and research, both basic and clinical. The Canadian Cardiovascular Congress awarded a Distinguished Teacher Award to Dr. Belenkie in 2009.
Ski for Heart has been around for almost four decades, and Dr. Belenkie has been a part of it almost from the beginning. He never misses a year, showing up to ski no matter what the weather, or what's going on in his life. He has raised more than $100-thousand over the decades and knows himself the importance of attaining research funding.
Research Interest
Dynamics of the heart and circulation and in heart failure
Publications
Global Speakers in the subject
Global Experts in the subject