J. Sean McCleneghan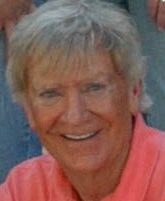 J. Sean McCleneghan
Professor
Department of Journalism and Mass Communications
New Mexico State University
United States
Biography
J. Sean McCleneghan is a professor in the Department of Journalism and Mass Communications. He has taught at New Mexico State University since 1982 and served as department head until 1994. Dr. McCleneghan is the first recipient of the Provost's Excellence in Academic Advising Award at NMSU in 2009. The award is based on student nominations. Dr. McCleneghan is the recipient of the 2006-07 Nancy Hamilton Award from the El Paso Rio Grande Chapter of the Public Relations Society of America for his contributions to public relations higher education. In 2004-05, Dr. McCleneghan earned the William S. Dixon First Amendment Freedom Award from the New Mexico Foundation for Open Government. He is also the recipient of the Silver Anniversary Pioneer Award from the Southwest Education Council for Journalism and Mass Communications for his 25 years of innovative teaching, research productivity, and meritorious service.

The author of more than 80 scholarly publications from 1973-2009, Dr. McCleneghan has earned five Huck Boyd National Community Media research awards from Miller School of Journalism at Kansas State University. He earned the Friend of Journalism Award from the New Mexico Press Association for outstanding service to New Mexico newspapers. Dr. McCleneghan has won four teaching excellence awards in 1988, 1989, 1994 and 2004. He directs the J-Department's paid internship program that has earned 688 undergraduates more than $2.054 million in summer media job experiences from 1983-2009. His earned degrees in journalism are from Fresno State (B.A.), University of North Texas (M.J.), and the University of Texas at Austin (Ph.D). His latest published research appears in Grassroots Editor Journal (2010), "An affordable focus group design to help community papers 'market' themselves," 51:1, 9-12.
Research Interest
J. Sean McCleneghan area of interest is in the field of The media and the urban, mass communication research, research on insecurity,trust research and social science risk research.