Jacob Shani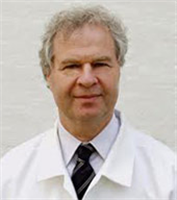 Jacob Shani
Maimonides Medical Center
USA
Biography
Jacob Shani, MD, is a Diplomat of the American Boards of Interventional Cardiology, Cardiovascular Disease, and Internal Medicine. For the past 27 years, he has been a practicing interventional cardiologist and is considered a leader in the field, with extensive experience and a special interest in high-risk procedures.
Dr. Shani is involved in multiple research projects and has earned international recognition for his innovations in cardiac catheterization and interventions: He performed the first atherectomy in New York State in 1991; invented a special angled catheter for cardiac interventions in 1992; invented a wrist clamp to aid in radial artery catheterization; and performed the first percutaneous transmyocardial revascularization in New York State in 1997.
Dr. Shani is on the advisory board of several companies in the field of Interventional Cardiology and holds the patent to several devices. Under his leadership, Maimonides Medical Center has achieved stellar patient outcomes for angioplasty, according to the most recently published data by Health Grades and the Federal Government.
Research Interest
Interventional Cardiology
Publications
Global Speakers in the subject
Global Experts in the subject
Peer Reviewed Journals
Make the best use of Scientific Research and information from our 700 + peer reviewed, Open Access Journals
International Conferences 2019-20
Meet Inspiring Speakers and Experts at our 3000+ Global Annual Meetings
Top