Jafna Cox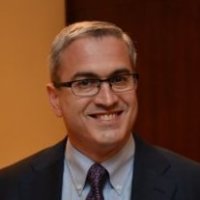 Dr.Jafna Cox, Cardiologist at Dalhousie University Halifax, Nova Scotia, Canada.
Biography
Dr. Jafna Cox obtained his MD in 1988 and trained in internal medicine at the University of Toronto. Following a fellowship in cardiology at Dalhousie University, Dr. Cox completed post-doctoral training in health services research at the Institute for Clinical Evaluative Sciences in Ontario from 1993-1995. He returned to Halifax in 1995 and is currently the Heart and Stroke Foundation Endowed Chair in Cardiovascular Outcomes. Since coming to Nova Scotia, Dr. Cox has been active in research relating to health services, outcomes and disease management. More recently, his research focus is shifting to the prevention of cardiovascular disease at the primary care level, to understanding how differing provincial drug policies may be having a variable effect on patient health outcomes, to the rapid and effective translation of available research knowledge into clinical practice, and to health program innovation through the use of health informatics. Much of his work has been as part of national collaborative research groups. Dr. Cox has had specific experience with large public-private research partnerships as well as population-based, province-wide studies involving outcomes management and knowledge translation. He was a consultant to the New Brunswick Government regarding tertiary cardiovascular services in that Province and currently serves as the Scientific Advisor to the Government of Nova Scotia's cardiac care program – Cardiovascular Health Nova Scotia. Dr. Cox has been involved with provincial, national and international cardiovascular disease guideline development, most recently as a primary panel member of the Canadian Cardiovascular Society (CCS) Atrial Fibrillation Guidelines and as Chair of the CCS Atrial Fibrillation Quality Indicators Working Group. He is the past American College of Cardiology Governor for Atlantic Canada (2009-2013).
Research Interest
Cardiology,Health care.
Peer Reviewed Journals
Make the best use of Scientific Research and information from our 700 + peer reviewed, Open Access Journals
International Conferences 2020-21
Meet Inspiring Speakers and Experts at our 3000+ Global Annual Meetings
Top