Josef Flammer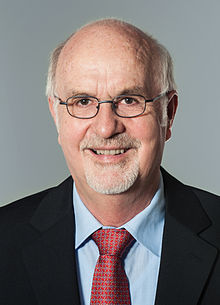 Prof. Josef Flammer
Department of Ophthalmology
University of Basel
Switzerland.
Biography
Josef Flammer, MD, is Professor and Head of the Department of Ophthalmology at the University of Basel, Switzerland. He studied medicine at the Universities of Fribourg and Bern and submitted his thesis in the field of neurobiology in 1975. After the residency in neurology, medicine, and ophthalmology in Switzerland, he became a Research Fellow at the University of British Columbia, Vancouver, Canada. Since 1987, he has been Head of the Department of Ophthalmology in Basel and also served two years as Dean of the Faculty of Medicine. He has been the recipient of many awards, including the International Chibret Award, the Alfred Vogt Award, the Alcon Award, the William MacKenzie Award, the Montgomery Award, the Medal of the University of Helsinki, the Gold Medal of the Saudi Arabia Ophthalmological Society, and the Georg Bartisch Award among others. He has been an invited Professor and guest lecturer in many places and an honoree member of various organizations. He has been the lead author or co-author on numerous articles as well as a number of books.
Research Interest
Different aspects on glaucoma, both basic research and clinical research.
Publications
Global Speakers in the subject
Global Experts in the subject
Peer Reviewed Journals
Make the best use of Scientific Research and information from our 700 + peer reviewed, Open Access Journals
International Conferences 2019-20
Meet Inspiring Speakers and Experts at our 3000+ Global Annual Meetings
Top