S G Damle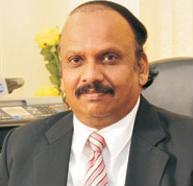 S G Damle Departmant of Pediatric Dentistry M.M College of Dental Sciences and Research Maharishi Markandeshwar University Haryana, India
Biography
Dr. S..G. Damle is Vice Chancellor of Maharishi Markandeshwar University, Mullana, Ambala. Dr. Damle contributed persistently during the last 30 years for the growth of Pediatric and Preventive Dentistry in India. Dr. Damle possesses 40 years of teaching and clinical experience. His proficiency in the speculative academic world has been globally accredited. After completing M.D.S from Post Graduate Institute of Medical Education and Research, Chandigarh, he has served as Lecturer, Reader, Professor and finally Principal/Dean of a prestigious Institute, Nair Hospital Dental College, Mumbai for 13 years. Then he was entrusted the responsibility as a Director, of Medical Education & Public Health of Municipal Corporation of Greater Mumbai for 5 years. Later on due to his outstanding performance he was promoted as Joint Municipal Commissioner of Greater Mumbai. His research on HIV/AIDS and Oral Health was noteworthy contribution and for this research he was awarded a research degree of Ph.D. He is also a fellow (FDS, RCPS) of Royal College of Physicians and Surgeons of Glasgow, (U.K) He is a postgraduate teacher and guide for Ph.D. Studies in Dentistry and Oral Health.
He has been awarded numerous Rare Distinctions, Accolades, Honors, Prestigious Awards, Fellowships i.e. R. Ahmed Oration, International award of "Bright Smiles Bright Futures" (thrice), "Best Citizen Award", "Millennium Achiever Award" Lifetime Achievement Award, by Indian Society of Pedodontics & Preventive Dentistry 2008, as well as by famdent ,B R Vacher Oration Award ,Outstanding ,Public Servant Award and Merit Award by the Pierre Fauchard Academy, Fellow of ISPPD Award as well as Lok Sabha Speaker Award. The Governor of Maharashtra also conferred on him the Merit Award for distinguished services rendered to the people of Mumbai. His clinical acumen, dedication, hard work and research contribution has helped in raising the standards of dentistry in India.
Research Interest
His major areas of research include HIV /AIDS and Oral Health, Fluorides and Dental Caries.
Global Speakers in the subject
Global Experts in the subject