Xianzeng Liu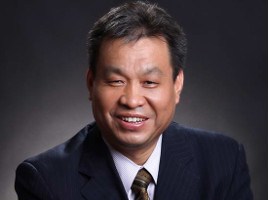 The Comprehensive Epilepsy Center & Neural Functional Monitoring Lab, Department of Neurology, Peking University People's Hospital, Xi Cheng District, Beijing, China.
Biography
The Founder and President,Professional Group for Neurophysiological Monitoring, Subcommittee of Neurosurgery, Chinese Medical Association, 2011. Vice President and The Committee Member, Intraoperative Neurophysiological Monitoring Subcommittee, Subcommittee of Neurosurgery, Chinese Medical Doctor Association, 2009. The Committee Member, EEG and Clinical Neurophysiology Subcommittee of CAAE, 2008.The Vice General Secretary of China Association Against Epilepsy (CAAE), 2005.
Research Interest
Mechanisms of Epileptogenesis,Mechanisms of Cognitive Impairment in Epilepsy, Epilepsy Presurgical Evaluation, Mechanisms of Neuropathic Pain,Intraoperative Neurophysiological Monitoring, Sleep Disorders,Movement Disorders.
Publications
Global Speakers in the subject
Global Experts in the subject