Yong Li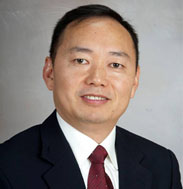 Department of Pediatric Surgery, and Department of NanoMedicine and Biomedical Engineering, University of Texas, School of Medicine, Center for Stem Cell Research and Regenerative Medicine, University of Texas Health Science Center at Houston (UT Health), USA.
Biography
Dr.Yong Li is an is an Associate Professor within the Department of Pediatric Surgery at the University of Texas, School of Medicine at Houston. Dr.Yong Li accomplished his MD and PhD training in China, and was a general surgeon before he went to London of United Kingdom in 1997. Dr.Yong Li has published over 66 refereed journal articles and review papers, and five book chapters. He also services as five journals of editorial board or associate editor, and over fifth scientific communities including some of grant reviewer communities.
Research Interest
Dr. Yong Li research intrests include translational study and clinical application of stem cells and engineered tissue for treating congenital diseases and traumatic injuries.
Publications
Non-invasive Evaluation of Cerebrospinal Fluid Pressure in Ocular Hypertension: The Beijing Intracranial and Intraocular Pressure Study
Xiaobin Xie , Weiwei Chen , Zhen Li , Ravi Thomas , Yong Li , Junfang Xian , Diya Yang , Huaizhou Wang , Huaizhou Wang , Jun Feng , Shoukang Zhang , Lixia Zhang , Ruojin Ren and Ningli Wang
Research Article: J Clin Exp Ophthalmol 2017, 8: 672
Global Speakers in the subject
Global Experts in the subject