Entrepreneurial Ecosystems and Start-Up Programmes
Innovation and entrepreneurship are clearly flourishing, but what exactly is an entrepreneurial ecosystem and how can entrepreneurs benefit from it?
Studies from around the globe consistently link entrepreneurship with rapid job creation, GDP growth, and long-term productivity increases. That's why the new holy grail for governments in both emerging and developed countries is to create an environment that nurtures and sustains entrepreneurship. Unfortunately, many governments take a misguided approach to building entrepreneurship ecosystems. They pursue some unattainable ideal and look to economies that are completely unlike theirs for best practices. However, today the most effective practices often come from remote corners of the earth, where resources-as well as legal frameworks, transparent governance, and democratic values may be scarce. Drawing from lessons learned in such countries as Rwanda, Chile, Iceland, Israel, and Colombia, this article defines nine principles for building a successful entrepreneurship ecosystem: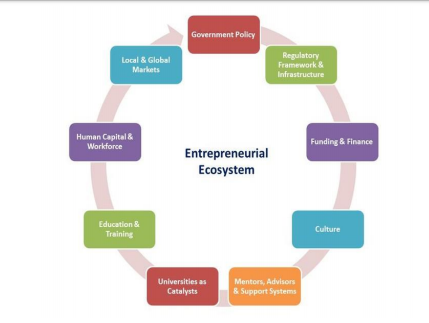 Stop emulating Silicon Valley
Shape the ecosystem around local conditions
Engage the private sector early
Favor the high potentials
Get a big win on the board
Tackle cultural change head-on
Stress the roots
Reform legal, regulatory, and bureaucratic frameworks.
Related Conference of
Entrepreneurial Ecosystems and Start-Up Programmes
Entrepreneurial Ecosystems and Start-Up Programmes
Conference Speakers