Green Innovative Trends
Sustainable and Green Chemistry in very simple terms is just a different way of thinking about how chemistry and chemical engineering can be done. Over the years different principles have been proposed that can be used when thinking about the design, development and implementation of chemical products and processes. These principles enable scientists and engineers to protect and benefit the economy, people and the planet by finding creative and innovative ways to reduce waste, conserve energy, and discover replacements for hazardous substances.
Green chemistry can also be defined through the use of metrics. While a unified set of metrics has not been established, many ways to quantify greener processes and products have been proposed. These metrics include ones for mass, energy, hazardous substance reduction or elimination, and life cycle environmental impacts.
For carrying out reactions it is necessary that the starting materials, solvents and catalysts should be carefully chosen. For example; use of benzene as a solvent must be avoided at any cost since it is carcinogenic in nature.
"Green Chemistry is the utilization of a set of principles that reduces or eliminates the use or generation of hazardous substances in the design, manufacture and applications of chemical products".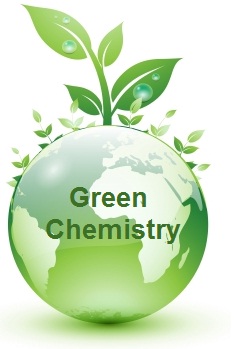 Prevention or minimization of hazardous products
Prevention of waste/by-products
Toxic by-products
Reactions in aqueous phase
Prevention of environmental pollution
Related Conference of
Green Innovative Trends
Green Innovative Trends
Conference Speakers