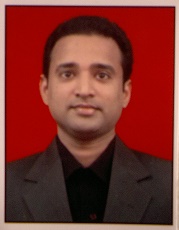 Multi talented professional with more than 14 years experience in industries, companies & educational institutions in India and U.A.E., with fusing quality, creativity & innovative ability to take all responsibilities & excellence in performance. Well versed with management, supervision, static solutions, evaluation & client relationship with excellent communication skills. Involved in R&D and had also reviewed 1066+ research papers in various fields with 5641+ reviewer merit and various awards for outstanding expert commitment. The research area includes acoustics, artificial intelligence, cybernetics, digital systems, nanotechnology and medical science.
 MTech in VLSI from Singhania University, established by Rajasthan government with 72.63 %.  BTech in Electronics & Telecommunication Engg from IETE (CEERI) Pilani with 7.11 CGPA.  Diploma in Business Management & Entrepreneurship from Advance Learning Int Sys with 90 %.  IE from Advance Training Institute for Electronics & Process Inst, Hyderabad with 75.4%.  3D Architectural Visualization with 82%, Educational Technology for Engineering with 64%, Pedagogy for effective use of ICTST with 86%. Technical Communication for Scientists and Engineers 62% from IIT Bombay.  Mechatronics from Institute of Electrical and Electronics Engineers (IEEE).  National Electrical Safety Code from Institute of Electrical and Electronics Engineers (IEEE).  CSHAM from Birla Institute of Professional Studies, Pilani.  Fundamentals of Project Management with 81%, TIC CIU Certified Internet Associate with 84%.  Certification in SAHC with 89%, Mechanical Electronics with 86.46%.  Induction Training Programme, Instructional Planning & Delivery (Module IV: Communication Skills), Embedded World from NITTTR, Chandigarh.
1) Sr. ELECTRONICS LECTURER, Birla T.T.I. Pilani, Rajasthan. Working as Sr. lecturer in Electronics engineering, Fiber Optics engineering, Computer Science engineering, Electrical engineering & Mechanical engineering. 2) PROJECT ENGINEER, INDUTECH, Dubai, U.A.E. Lighting design implementation and modification, data planning of SIH technology units & Zigbee translator modules as per the project requirements. 3) SYSTEM ENGINEER, GAM Information Technology, Dubai, U.A.E. Provided system solutions, support, project estimation, implementation designs, FAP designing and modification. 4) ELECTRONICS LECTURER, B.T.T.I. Pilani, Rajasthan. Worked as the centre head of MCHW and lecturer in Electronics, Information Technology & Computer Science engineering. 5) IPT ENGINEER, MEDHA Servo drives Ltd. Hyderabad. Worked in manufacturing, inspection, observation, final testing & rework units of Speed time distance recorder used in railway engines. 6) ELECTRONICS INSTRUCTOR, J.S.B.T.C. Mukundgarh, Rajasthan. Worked as Instructor in Electronics and also provided special classes on Engineering Drawing & 3-D Orthographic Projection.