Editor-in-Chief

Biography
Santa Rosa Junior College Engineering & Chemistry 1955 Santa Rosa, California Assoc. in Arts University of California Chemistry & Engineering at Berkeley Montana State College Chemical Engineering B.S. 1958 Bozeman, Montana State College Major: Chemical Engineering M. Sc., 1959 Bozeman, Montana Minor: Education University of California Advanced Study in Fluid Part Time Davis, California Flow & Heat Transfer 1961 - 1962 Montana State University Major: Chemical Engineering Bozeman, Montana Minor: Education and Psychology Ph.D., 1966 Montana State University Major: Education Bozeman, Montana Minor: Engineering Advanced to Candidacy and Psychology for the Ed.D.
Research Interest
Continuous & discrete systems simulation, High-level programming languages, Numerical methods programming
Network

Biography
Dr. Simon Lin is director of the Bioinformatics Consulting Core and an associate professor of research at Northwestern University Clinical and Translational Sciences Institute, USA. He earned his MD at Peking University School of Medicine, and finished postgraduate training at University of North Carolina, Chapel Hill. With interdisciplinary collaborations, Dr. Lin focuses his research on translational genomics and medical data mining. He has published 42 per-reviewed papers, and he was author of 4 books, 6 book chapters, and three R/Bioconductor software packages. He has been teaching at Duke University and Northwestern University and mentored 22 students. He serves the Biomedical Computing and Health Informatics Study Section of the National Institute of Health. He is an elected senior member of the IEEE and Sigma Xi. He served as a reviewer of peer-reviewed journals in the area of system biology and computational genomics. He organized the Critical Assessment of Massive Data Analysis (CAMDA) Conference. He received many awards like the Apple Bioinformatics Computing Award, the caBIG Award of the National Cancer Institute, and the Visual Refection of Science Award of the International Society of Computational Biology.
Research Interest
Bioinformatics, Biomedical ontologies, Genomics
Network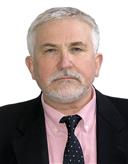 Biography
Dr Peter Sapaty (educated in power networks & missile control), Chief Research Scientist, Director of Distributed Simulation and Control, Ukrainian Academy of Sciences, is with networking for more than 45 years. Except Ukraine, worked in Germany, UK, Canada and Japan as Alexander von Humboldt awardee, project leader, research professor and special invited professor, created and chaired special interest group on Mobile Cooperative Technologies within Distributed Interactive Simulation (DIS) project in the US. Invented high-level distributed control technology used in different countries and resulted in a European Patent and two John Wiley books, with the third one in progress. Published more than 180 scientific papers worldwide on distributed system organizations. Current areas of interest include gestalt philosophy, world dynamics and politics, models and languages for coordination and simulation of distributed dynamic systems with application in cooperative robotics, emergency management, command and control and infrastructure protection. Peter regularly served as workshop organizer, sessions chair, keynote and invited speaker at scientific and defence conferences in the UK, US, Japan, Portugal, Spain, Germany, Singapore, India, and Turkey. His bio is in Marquis Who's Who in the World and Cambridge Outstanding Intellectuals of the 21st Century.
Research Interest
Artificial Intelligence, robotics, power networks & missile control, Mathematical Modeling
Network