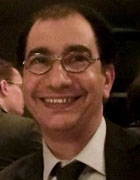 Editor-In-Chief
Mohamed Abdel-Rehim

Professor
Department of Analytical Chemistry
Stockholm University
Sweden
Biography
Mohamed Abdel-Rehim is a Professor in analytical and bioanalytical chemistry with more than 25-year experience (R&D) in analytical and bioanalytical chemistry, having strong background and theoretical knowledge of separation sciences and state-of-the-art instrumentation related to chromatographic separation and mass spectrometry techniques. Dr. Abdel-Rehim received his Ph.D. from the Department of Analytical Pharmaceutical Chemistry at Uppsala University. 1996-2011 he worked as Senior Scientist at Research &Development at AstraZeneca in Sodertalje, Sweden. In 2003, he was appointed as a Professor in analytical chemistry at Karlstad University, Karlstad, Sweden. In 2007, he was appointed as a Visitor Professor at the National Research Centre of Egypt (NRC). In 2011 he was appointed as a Professor in the Analytical Chemistry at Stockholm University. The main focus of his research is inventing of highly automated and integrated sample preparation techniques for the isolation of drugs and metabolites from complex matrices. Screening and determination of drugs, metabolites and biomarkers in biological samples. He has published over 200 publications (scientific papers, proceedings, patent, etc.).
Research Interest
The main focus of my research is invent of the highly automated and integrated instrumentation for the isolation of drugs and metabolites from complex matrices and the subsequent separation, identification and determination of these analytes. • Analysis of small and large molecules in biological fluids. • Screening and detection of biomarkers in CNS and Oncology diseases. • Quantification of drugs and metabolites in blood, plasma, urine and saliva. • Development of sample-preparation methods for bioanalysis including liquid-liquid extraction (LLE), solid phase extraction (SPE), protein precipitation, solid-phase microextraction (SPME) and microextraction by packed sorbent (MEPS) for plasma and urine samples. • Development of new methods and validation of the methodology for determination of drugs and metabolites in biological fluids using GC-MS and LC-MS/MS. • Improvement of the separation and detection limits for gas chromatography –mass spectrometry (GC-MS) and liquid chromatography-tandem mass spectrometry (LC-MS-MS) by using interactive gases as carrier gas (GC) or as nebulizer gas in electrospray ionization with MS. I have published over 200 publications (peer-reviewed papers, proceedings, book and encyclopedia chapters, AstraZeneca internal research reports, patent, etc). I have supervised more than 18 M.Sc and Ph.D degrees. I have presented my research results in different international conferences as oral and poster presentations. Also, I have been as session chairman in different international conferences.
Network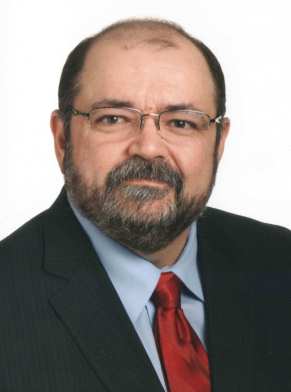 Editor-in-Chief
James W. DuMond Jr
Professor
Department of Environmental Science
Marist College
USA
Biography
Dr. James W DuMond, Jr.is the Dean of the School of Science at Marist College and prior to heserved as associate dean of academic affairs for the College of Science and Technology at Texas Southern University (TSU), where he developed the Department of Environmental Sciences and the university's Proteomics and Functional Genomics Facility. Dr. DuMond received his PhD in environmental health sciences/environmental toxicology from the University of Alabama at Birmingham in 1999, MS in industrial hygiene from Montana Tech, and BS in biology & minor in geology from Eastern Montana College. Dr. DuMond's current research focuses on the effects of chemicals on genomic stability. This is accomplished by assaying a chemical's ability to perturb cell proliferation, cell cycle kinetics, and disrupt DNA repair, which lead to developing a biomolecular model that assesses the ability of chemicals to produce genomic instability at both the genomic and epigenetic levels.
Research Interest
For the last two decades, my research focus has been on how environmental conditions and contaminates are able to perturb the process of DNA repair, which can lead to genomic instability. To date, my research has examined the effects of various chemicals such as environmental estrogens, nicotine, alcohol and heavy metals on genomic stability in addition to examining the effect of simulated microgravity for the same end point. Fundamentally, the process of DNA repair is time dependent and has a distinct preference to repair areas of active transcription over areas that are not being actively transcribed. Hence it is reasonable to conclude that actively dividing cells are more susceptible to genotoxic agents then cells that are at rest. Based on this deduction, it can be further postulated that any condition that "temporarily" perturbs the process of DNA repair during cell division could result in an increased rate of mutation and that inactive areas of DNA will be the most susceptible for mutations. This increase rate of mutation could ultimately lead to the loss of genomic stability through perturbation of gene expression and eventually to the induction of cancer. This is of course a rather simplistic view of mechanisms the involved, which are inherently more complex. However, research to date is in support of this hypothesis. For the future, my research will continue to identify additional chemicals and combination for their ability to perturb genomic stability and shall be expanded to focus on prevention through potential gene therapies whereby DNA repair is up regulated, which is postulated to increases a cell protection against potential mutations.
Network