Biography
Lavjay Butani Professor of Pediatric and Chief of Pediatric Nephrology has board certification from the American Board of Pediatrics in pediatric nephrology. He is a member of the American Society of Nephrology, American Society of Transplantation, International Pediatric Transplantation Association, Western Society of Pediatric Research, American Federation for Medical Research and the Sacramento Pediatric Society. Dr Butani is passionate about medical education and is the CoDirector of the 3rd Pediatrics Clerkship.
Research Interest
Dr. Butani research interests are focused on improving the outcomes after kidney transplantation by optimally using newer immunosuppressive medications and regimens for children and also studying the implications of calcium excretion in the urine on the risk of stones and osteoporosis in children of different ethnic backgrounds.
Network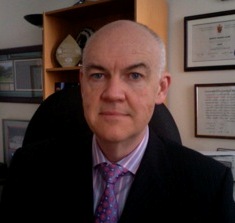 Biography
Steven Caldwell, MBChB, is Professor of Medicine in the Division of Nephrology and Transplant Immunology and Assistant Chair of Undergraduate Medical Education for the Department of Medicine at the University of Alberta. Dr. Caldwell is an Attending Physician with responsibility for inpatient and outpatient care, hemodialysis, peritoneal dialysis, renal transplant, satellite hemodialysis, and emergency triage & treatment of renal patients. He is also Director of the Westlock Dialysis Unit.
Dr. Caldwell received his medical degree with honors from the University of Edinburgh, Scotland, and a diploma in medical science from St. Andrews University, Scotland. He also attended Queens University, Kingston and holds an Honours BSc (microbiology & immunology) from the University of Toronto. He is board certified in Internal Medicine and Nephrology by, and Fellow of, the Royal College of Physicians & Surgeons of Canada. He is also a Fellow of the Royal College of Physicians of Edinburgh.
Dr. Caldwell is on the Workman Compensation Board (Alberta, Internal Medicine Advisory Board) and the Medical Council of Canada (Chair; National Assessment Collaberation Test Committee and an Examiner; LMCC Examinations). He is an Examiner for the Royal College of Physicians & Surgeons of Canada, the Chief Examiner in Edmonton for the Alberta International Medical Graduate (AIMG) Programme, and Course Co-director of the Mini Medical School, University of Alberta.
Research Interest
Dr Caldwell's current research interests include diabetes and diabetic nephropathy, pregnancy and renal disease, hypertension, lupus nephritis, and medical education.
Network