On Neutrino in Deformed Relativity
Lukasz Andrzej Glinka*
Member of the American Association of International Researchers. New York, USA
*Corresponding Author:

Lukasz Andrzej Glinka
Member of the American Association of International Researchers
New York, USA
Tel: +48-660-019-237
E-mail: [email protected]
Received Date: February 11, 2014; Accepted Date: February 11, 2014; Published Date: February 18, 2014
Citation: Glinka LA (2014) On Neutrino in Deformed Relativity. J Astrophys Aerospace Technol 2:e107. doi:10.4172/2329-6542.1000e107
Copyright: © 2014 Glinka LA. This is an open-access article distributed under the terms of the Creative Commons Attribution License, which permits unrestricted use, distribution, and reproduction in any medium, provided the original author and source are credited.
Visit for more related articles at Journal of Astrophysics & Aerospace Technology
Editorial
Glinka [1] has considered the algebraic deformation of Special Relativity, which led to the equation

(1)
Which can be easily transformed into the pair of Dirac equations

(2)
Where M ± are the emerging mass matrices, which can be written in the form

(3)

(4)

(5)
Where

reals and the energy parameter are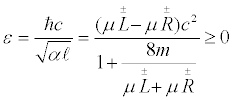 , gives the regularization bound

where as the squared-mass difference is

Making use of the right- and left-handed chiral Weyl fields

(6)
Where solves (2), one gets the system of two massive Weyl equations
(7)
Which can be rewritten as the two-component Schrodinger equation
(8)
For the initial momentum Eigen states

(9)
In the Dirac basis, one obtains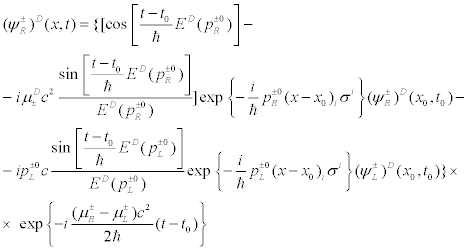 (10)
And
(11)
Where

while in the Weyl basis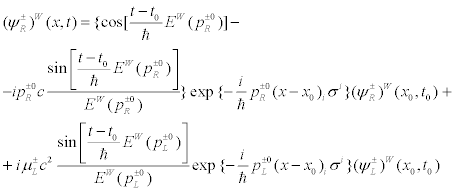 (12)
And

Where
In this manner, throughout the massive Weyl equation and manifestly unitary two-component Schrodinger equations, the model of Deformed Relativity leads to a massive normalizable neutrino states.
References