Studies and application of Nanomotor for Single Pore Sensing, Single Fluorescence Imaging, and RNA Nanotechnology
Peixuan Guo, Ph.D*
William Farish Endowed Chair in Bionanotechnology, Director of Nanobiotechnology Center, University of Kentucky, USA
*Corresponding Author:

PeixuanGuo
Director of NanobiotechnologyCenter
University of Kentucky, USA
Tel: Phone: (859) 218-0128
Email: [email protected]
Received Date: June 29, 2015; Accepted Date: June 30, 2015; Published Date: July 02, 2015
Citation: PeixuanGuo(2015) Studies and application of Nanomotor for Single Pore Sensing, Single Fluorescence Imaging, and RNA Nanotechnology. Biochem Anal Biochem 4: i105. doi:10.4172/2161-1009.1000i105
Copyright: © 2015 PeixuanGuo. This is an open-access article distributed under the terms of the Creative Commons Attribution License, which permits unrestricted use, distribution, and reproduction in any medium, provided the original author and source are credited.
Visit for more related articles at Biochemistry & Analytical Biochemistry
DsDNA translocation motors are essential for DNA replication, repair, homologious recombination, chromosome segregation, bacterial devision, viral DNA packagin, and DNA/RNA trasport within cells.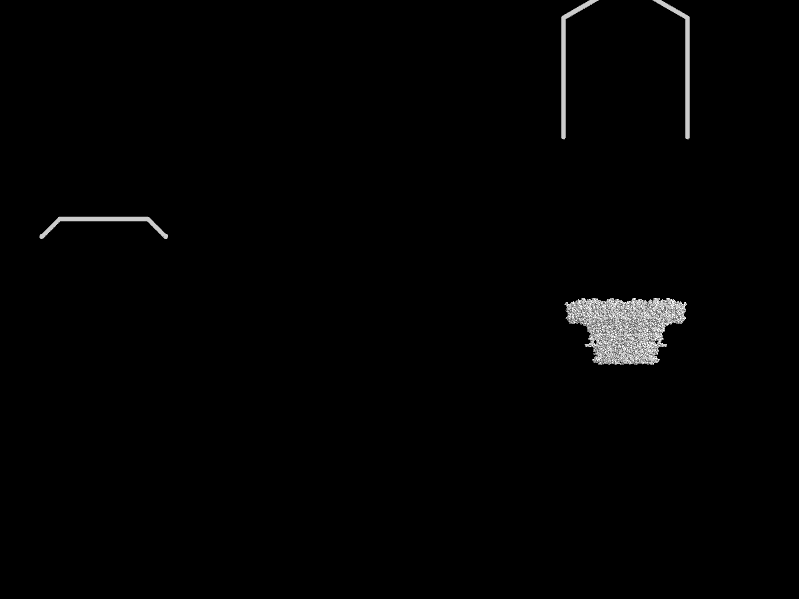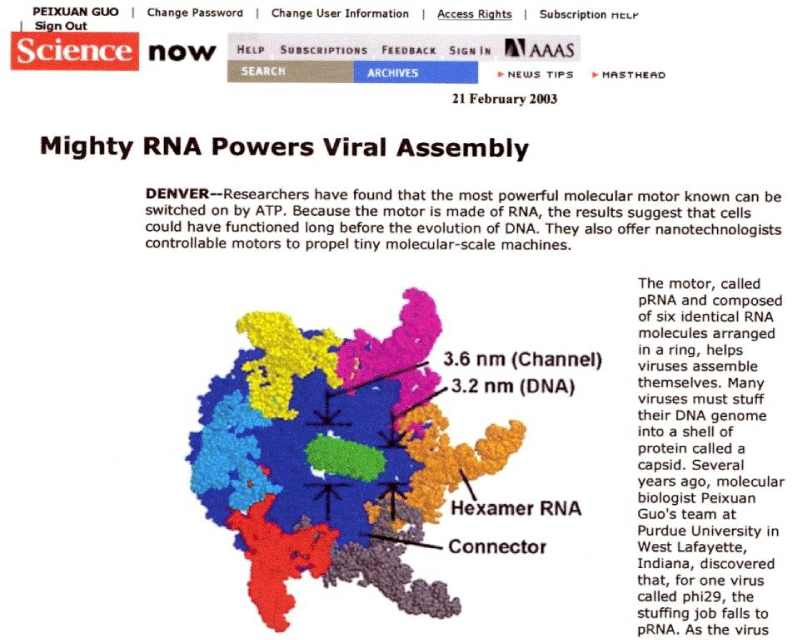 Guo P. et al. Science, 1987
Guo P. et al. PNAS, 1986
Guo, P. et al. Mol Cell, 1998
Four major discoveries
(see movies from NIH director Dr. Collins' office web site) https://www.youtube.com/watch?v=rRGYHFulzkQ
•1. Discovery of a third category of biological motor by revolution mechanism without rotation (https://www.youtube.com/watch?v=LpUGuEQos6Y).
•2. Insertion of the motor channel into membrane for ultrasensitive earlier cancer diagnosis; single molecule sensing, and potential single pore DNA sequencing (https://www.youtube.com/watch?v=rRGYHFulzkQ).
•3. Leading to the emergence of a new field of RNA nanotechnology with potential application in cancer treatment extremely low organ accumulation and side effect (https://www.grc.org/programs.aspx?id=16896)
•4. Discovery of a new approach to develop ultra-high potent inhibitory drug for anti-drug resistance in cancer, bacterial or viral infection.
•(https://www.sciencedaily.com/releases/2015/07/150708100738.htm)
Phi29 bacteriophage dsDNA packaging motor
The left-handed channel and the right-handed DNA with anti-parallel
conformation supports the revolution, but not the rotation mechanism.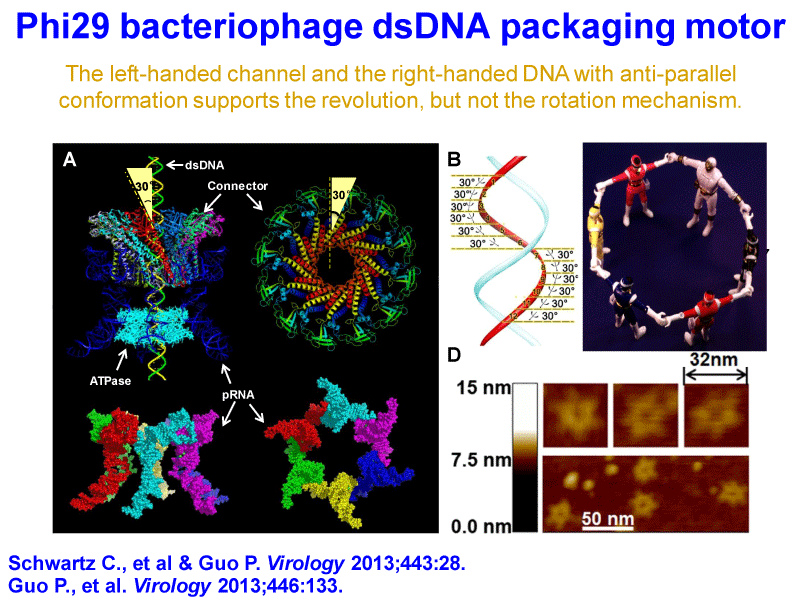 UK's Guo Discovers New Class of Revolving Biomotor
• Previously, two types of biomotors had been discovered:
a. Linear Motor b. Rotation Motor
• Recently, we discovered a third type --- revolution motor:
References