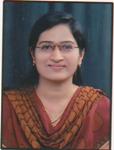 Lad Anuradha Subhashrao
Vasantrao Naik Marathwada Krishi Vidyapeeth, India
Biography
Lad Anuradha Subhashrao has completed her MSc (Agri.) at the age of 24 years from Vasantrao Naik Marathwada Krishi Vidyapeeth, Parbhani, Maharashtra. She is PhD scholar of Department of Extension Education, VNMKV, Parbhani. She has published 11 research articles and 2 popular articles. She also awarded with ASPEE foundation junior and senior research fellowship at MSc and PhD level. She has presented papers in 6 national conferences and 2 international conferences.
Abstract
In today's world due to insufficient quality or indifference to quality lead to disputes, which imposes serious drain on the financial resources of a company and limits profit potential. To be competitive in today's market, it is essential for construction companies to provide more consistent quality and value to their customers. Quality starts with market research - to establish the true requirements for the product or services and the true needs of the customers. TQM means- 'Total' implies that the whole organisation with all its employee is involved; 'Quality' then implies that all aspects of the business are striving for excellence, superiority, values; 'Management' relates to achieving quality through planning, organising, leading and controlling of resources.
Customer satisfaction, everyone is a customer and quality improvement must be continuous are some of TQM beliefs. Whereas Ethics, integrity, trust, training, teamwork, leadership, communication and recognition are different elements of TQM. Agmark, FPO, India Organic are some of the certification marks for Total quality of agricultural products.
Usefulness of TQM for improving extension programmes
• TQM enhances the agricultural extension planning process;
• TQM builds cadres of extension programme planners and trainers;
• TQM helps in improving extension linkage with research;
• Helps revitalize extension worker's professionalism;
• TQM shows that extension programmes can be strategically planned, effeciently managed, and systematically monitored and evaluated.