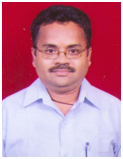 Ravikant V Adake
Central Research Institute for Dryland Agriculture, India
Biography
Ravikant V Adake curretnly working in Central Research Institute for Dryland Agriculture, India. His reseach interest is machinery and agricultural practices
Abstract
Dryland farmer suffers many challenges such as low productivity and increased cost of cultivation. About 80% of total farming community comes under small and medium holding categories. Irrespective of holding size, on an average income from one hectare of dryland is about Rs 15,000/-that too in climate favorable years. Low profitability of dryland farming is a major concern that tends farmers to keep their land fallow and migrate to urban areas. This paper focuses on different improved practices and use of machinery as a means for enhanced profitability and thus inclusive growth of farmers in dryland regions. Also, explained some of the challenges and strategies that promote them for wider adoption.
Lowering cost of cultivation and improving productivity are key factors for inclusive growth of farmers in dryland farming. Low productivity is mainly due to uncertainty of rainfall, frequent droughts, soil degradation, poor nitrogen and organic carbon, and low farm power availability. On other side high cost of cultivation due to increased wages and inputs, put the farmers doubly disadvantaged. Conserving natural resources with appropriate technologies is one of the solutions. In-situ moisture conservation, crop residue management, water harvesting, and energy conservations have proven to be increased productivity. Development of selective machinery for these technologies and making them accessible to farmers is need of the hour.
Evaluation of selected machinery for improved practices shows that there is significant saving both in energy and cost of operation. Results of various research stations showed that use of crop residue incorporation with rotary tiller, zero till drills for reducing tillage, broad bed furrow for in-situ water conservation, improved tractor drawn precision planters had increased net return of dryland farming by 15-35%, energy saving by 20-50% and saving in cost of operation by 28-70%. Results further support that adoption of these practices led to increased profitability. Hence, these machinery need to be promoted on wider scale such as through custom hiring services/voluntary societies to achieve inclusive growth.
Custom hiring service is one of the strategies to make improved implements accessible to farmers through entrepreneurship mode. On experimental basis, Central Research Institute for Dryland Agriculture (CRIDA), Hyderabad has established the centers for custom hiring services in 100 villages across the country under National Initiative on Climate Resilient Agriculture (NICRA) project. It has been observed that concept of custom hiring centers played an important role in generating livelihood for entrepreneurs as well as lowering cost of cultivation of dryland farming. With initial investment of Rs 6.25 lakh, the income generated from custom hiring service is from Rs 50,000-100,000/- in a year.
Major challenges in adoption of these improved practices and machinery are poor purchase capacity of farmers, less awareness among the farmers, poor after sale services, lack of quality manufacturing and timely supply of implements, lack of entrepreneurship etc. Manufactures need to take responsibility of providing quality of machines and after sale service. Need based trainings are required for farmers and entrepreneurs for enabling repair and maintenance of improved implements. Policy makers have to ensure credit support with affordable interest. There is need to develop strong linkages between local industries and research institutions to modify farm implements as per location specific requirements.
Overall, it can be concluded that there is considerable scope for profitability and income growth in dryland farming by adopting improved machines and agricultural practices with strong extension services and developing public private partnership.