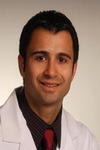 Sheetal Chandhok
Bryn Mawr Hospital, USA
Biography
Sheetal Chandhok completed a 6 year accelerated BA/MD program at Lehigh University and MCP/Hahnemann Medial School. He completed residency at University of Pennsylvania and Cardiology and Electrophysiology at University of Pittsburgh. He has been practicing for 6 years at the Main Line Health System outside of Philadelphia, PA.
Abstract
Background: Atrial Fibrillation (AF) portends a progressively higher risk of embolic complications, reflected by a patient's CHADS2-VA2SC score. Unfortunately many patients are unable or ineligible to take anticoagulation secondary to bleeding complications. Recently, the Lariat suture delivery device has become available to effectively deliver a single ligature around the left atrial appendage (LAA), with closure rates of 98% at 1 year.
Methods: 21 patients (15M, 6 F) Age 81 ± 7 years, CHADS2-VA2SC of 4.5 ± 1.2, with both persistent and paroxysmal AF underwent CT scanning of their LAA to evaluate their candidacy for the Lariat procedure.13/21 LAA's were deemed adequate, and were offered the procedure. 7/13 patients refused the procedure, and 6 underwent LAA closure. One patient was discovered to have an anatomical variant which prevented transseptal puncture, so the procedure was aborted. The remaining 5 successfully underwent the Lariat procedure.
Results: 8/21pts were unable to undergo the procedure secondary to their LAA anatomy. 5 LAA were behind the pulmonary artery, 2 were larger than 40mm, and 1 patient had pectus excavatum. Immediate, complete closure was achieved in 5/5 patients without complications. 4/5 had TEE performed in 3 months with persistent complete occlusion of LAA. 2 patients had exacerbation of CHF as outpatients that required escalation of their diuretic therapy. Average procedure time was 94 ± 20 mins and fluoroscopy time was 30.8 ± 11 mins. No embolic complications have been observed in 171 ± 115 Days of follow up.
Conclusion: The Lariat suture closure device can completely close the LAA without significant procedural risk. A significant number of patients are currently excluded from undergoing the procedure secondary to LAA anatomy.