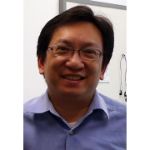 Yick-Pang Ching,
The University of Hong Kong, SAR China
Biography
Dr. Ching has studied hepatocellular carcinoma for more than 10 years, during which time he has authored more than 60 peer-reviewed papers, including paper in Nature Cell Biology, Cancer Research and Hepatology. He has served on the editorial boards for the PLoS One, and the International Journal of Oncology.
Abstract
Emerging evidence suggests that supernumerary centrosomes drive chromosomal instability and is linked to oncogenesis. We have recently characterised a novel cellular centrosomal protein, which we named TAX1BP2 and have shown to play an important role in centrosome duplication. TAX1BP2 is targeted by human T cell leukaemia virus (HTLV-I) to create chromosome instability and aneuploidy. While aneuploidy is frequently observed in human liver cancer, we hypothesize that dysregulation of TAX1BP2 plays a role in the hepatocarcinogenesis. Using quantitative RT-PCR, our data has suggested that TAX1BP2 was frequently lost in human HCC. The underexpression of TAX1BP2 transcript was significantly associated with shorter overall survival rates, thus a poorer prognosis, in HCC patients. Furthermore, we demonstrated that TAX1BP2 is regulated by CDK2 kinase and the regulation of TAX1BP2 by CDK2 is tightly linked to the upregulation of tumor suppressor, p53. Thus, we propose that TAX1BP2 is a novel tumor suppressor in liver cancer.