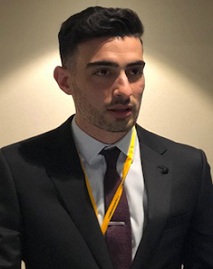 Hussain Al-Ramadani
Wagga Wagga Rural Referral Hospital, Australia
Biography
Hussain Al-Ramadani works as an Orthopedic Registrar at Wagga Wagga Rural Referral Hospital, Australia.
Abstract
Background: The ability to mobilize without assistance is integral to maintaining independence. Patients treated with tibiotalocalcaneal arthrodesis are often kept non-weightbearing post-operatively. Our hypothesis is that a dynamically locked hindfoot arthrodesis nail and immediate weight-bearing does not compromise union rates or time to union.
Methods: All patients who underwent hindfoot fusion nails from 2009-2017 treated with 2 different intramedullary nails (23 static in 20 patients vs 11 dynamic locking in 11 patients) were retrospectively reviewed. Post-operative radiographs were analyzed for union and time to union, and post-operative notes were reviewed for complications and revision surgery.
Results: 11 patients with a dynamically locked hindfoot nail were allowed to commence full weight-bearing from day 1 post-operatively, whereas 20 patients (23 nails) were treated with a statically locked nail and kept non-weightbearing for 12 weeks. Indications for surgery were grouped into: arthritis, inability to maintain fracture position, and neuro-muscular pathology. 90% of patients in the early weightbearing group progressed uneventfully to union and did not require any further surgery, compared with 83% in the non-weightbearing group.
Conclusion: Primary ankle and subtalar arthritis has a significant impact on weight-bearing. We believe that the use of a dynamically locked hindfoot arthrodesis nail allows immediate and simple mobilization post-operatively in a patient population who is unable to sustain non-weightbearing. This minimizes complications, does not compromise the end goal of union, and potentially reduces hospital stay.