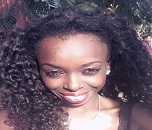 Jeromi Ofato Alew
Jimma University School of Medicine and Health Sciences, Ethiopia
Biography
Jeromi Ofato has completed her masters in public health at age of 24 years from Jimma University. She is a director of health extension program at Gambella region health office, Gambella Ethiopia. She has published numerous papers in international journals. And she has been working as the IEC/BCC focal person. She lectures at different universities as a guest lecturer.
Abstract
Statement of problem: Despite the widespread availability of free ANC service,48% of women in gambella region, Ethiopia attend their first antenatal follow ups late in pregnancy and fail to return for follow up care, which potentially leads to perinatal and maternal complications. A significant proportion of mothers commenced antenatal care after 16 weeks of gestation in pregnancies.
Methodology and theoretical orientation: A qualitative research was done after data was collected by in depth interview from 20 mothers selected by systematic random sampling technique from January 2-27, 2017 in western Ethiopia Gambella region. Data was analyzed using Atlas ti.software.
Findings: Mothers included in the study have mentioned that at times ambulances do not arrive on time, health care professionals mistreat them and they are not allowed to perform cultural celebrations done after child birth in health facilities and as a result they tend to interrupt their ANC follow up and even be forced to give birth at home.
Conclusion and significance: The significance of this study is to identify the gaps in health care facilities in order to improve the health seeking behavior among mothers during ANC follow ups and during labour.
Most mothers on or interrupted ANC follow ups complain about mistreatment at health facilities, delayed health services and recommend improvement in the health care provider work ethics based on customer satisfaction and improvement of primary services.