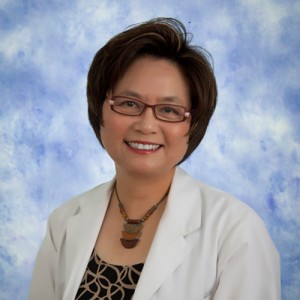 Lynn Ge-Zerbe
Boise Thyroid & Endocrinology PC Advanced Clinical Research, USA
Biography
Lynn Ge-Zerbe is a recipient of the Leading Physician of the World and Pinnacle Professional of the Year 2017 award. She is board certified in Endocrinology and Internal Medicine, the Owner of Boise Thyroid & Endocrinology PC, a concierge endocrinology and weight loss practice, the Principle Investigator of Advanced Clinical Research, a Consultant Endocrinologist with RubiconMD and Video Medicine. She has earned her MD at PUMC, MPH of Epidemiology at University of Pittsburgh, Post-doctoral Fellowship in Molecular Medicine at NIH, Residency in Internal Medicine at Leigh Valley Hospital, Penn State University, Fellowship in Endocrinology at Vanderbilt University as well as Age Management Certification by AMMEF. She is passionate in combining east and west medicine to cure and prevent endocrinology disorders.
Abstract
Worldwide 2.3 billion people are overweight caused by metabolic disorder and 1/3 of those considered obesity (WHO). More than 400 different genes have been implicated in the causes of obesity. Those genes contribute to obesity by affect appetite, satiety, metabolism, food craving, body-fat distribution and eating habit acclimate with stress etc. One of greatest example is FTO (the fat mass and obesity - associated protein) on chromosome 16q12.2 which was discovered by genome wide association study (GWAS). It's variations in intron 1 and 2 have been related to the risk of obesity and its complications. Studies suggest that FTO plays a role in controlling feeding behavior and energy expenditure.
Roux-en-Y gastric bypass (RYGB) has become a very successful treatment option for sever obesity, but not all patients lose the same amount of weight or obtain the same clinical benefits from the surgery. Studies have suggested that genetic factors explain up to 70% of the variability in weight loss after RYGB. Also, obesity was found to be associated with altered expression of a subset of genes enriched in metabolic process and mitochondrial function. After weight loss with RYGB, DNA methylation of those genes in skeletal muscle from obese patients was normalized (restored) to normal weight health controls level.
We hope that identifying the genetic factors underlying the heritable risk of obesity can contribute to our basic knowledge of the biology of energy balance, highlight molecular pathway that can be targeted for therapeutic intervention.