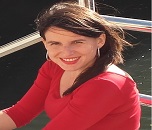 Naiara Ozamiz
University of the Basque Country, Spain
Biography
Naiara Ozamiz is a professor of medical psychology at the Faculty of Medicine and at the University for over 55 years of the University of the Basque Country. She has worked as a psychotherapist in different day units with patients with personality disorders and psychosis. She has mainly specialized in group psychotherapy, although she has also performed individual and family psychotherapies. In 2013 made her thesis on the personality disorders in the DSM-5. She has published several articles on attitudes towards treatments, personality disorders, psychiatric emergencies and the elderly.
Abstract
Objective: The aim of the study was to measure the emotional condition and the interpersonal forms of relation in a group of mature students (Aged 55+).
Method: 45 students attending the University of Older Adults in the Basque Country in Bilbao, completed assessments such as the Brief Symptom Inventory (BSI), as well as the Relationships with Others scale (ERA). Socio-demographic data were also collected. Data was analyzed using T tests and multivariate analyses.
Results:
Data suggests attending the University for older adults may improve
mental health
and relationships with others for people.
Conclusion:
As
life expectancy
increases, population ageing is a major global trend and there is a need for societies to become more prepared to improve the quality of life in later decades. We believe it is important to continue creating resources for old people since many people reaching retirement age remain healthy and vital. As such, without
psychological health
in later life there will be significant problems in all domains of older people's lives.
Clinical Implications: Since resources such as university for older adults improve the mental health of the elderly is important to continue creating resources for them.
Table 3: Improvement in symptoms BSI
Recent Publications:
Blazer D (2010) Protection from late life depression. International Psychogeriatrics 22: 171–173.
Burroughsa H, Lovellb K, Morleyc M, Baldwinc R, Burnsd A, Chew-Grahama C (2005) 'Justifiable depression': how primary care professionals and patients view late-life depression? a qualitative study. Medicine & Health. Family Practice 23(3):369-377.
Jorm AF (2000) Does old age reduce the risk of anxiety and depression? A review of epidemiological studies across the life span. Psychological Medicine 30:11–12.
Eum Y, Yim J, Choi W(2014) Elderly health and literature therapy: a theoretical review. Tohoku Journal of Experimental Medicine 232(2):79-83.
Laidlaw K (2015) Cognitive Behaviour Therapy for Older People: An Introduction. London, SAGE Publications, 2015.