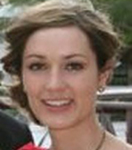 Vicky Stewart
Australian Catholic University, Australia
Biography
Vicky Stewart is completing her PhD at the Australian Catholic University in Brisbane, Australia. She is a Senior Vestibular Physiotherapist in Queensland Health
and has more than seven years clinical experience in the vestibular fi eld. She has published a paper on the construction and validation of the vestibular screening
tool for use in the acute hospital setting.
Abstract
Background: Vestibular disorders are common presentations to the hospital emergency department and are not managed optimally.
Aim: To investigate clinical effectiveness of a physiotherapy-led, hospital-based vestibular service by determining initial and longer term outcomes and comparing immediate/delayed intervention pathways.
Design: A pragmatic, prospective observational study reporting baseline, discharge and follow-up outcomes. Settings: Hospital based vestibular rehabilitation service. Participants: Adults (n=193) presenting to hospital with non-emergent dizziness (mean age=64.21±15.28; female=60%).
Methods: Physiotherapy vestibular diagnostic tests categorised patients as vestibular or non-vestibular. Vestibular rehabilitation commenced immediately (within 48 hours of hospital presentation) or was delayed on the basis of referral and wait-list for an outpatient service (average 22 days). Measures of dizziness impairment (vestibular screening tool and dizziness handicap inventory),
functional vestibular ocular reflex (Dynamic Visual Acuity), static balance, gait velocity and the functional gait assessment were recorded at initial presentation, discharge and three months post-discharge.
Results: Patients had significantly reduced dizziness and significantly improved functional gait at discharge, and was maintained three months post (p=0.000). Both immediate and delayed intervention groups reported signifi cantly reduced dizziness impairment (p=0.000) but only those in the immediately group signifi cantly improved in all functional mobility measures (p≤0.005). Resultant
symptoms and functional impact of a vestibular disorder was not significantly subside to normal levels without physiotherapy, even three weeks after presenting to hospital.
Conclusion: Physiotherapy vestibular rehabilitation was clinically effective in managing patients presenting to hospital with suspected vestibular dysfunction and immediate referral to physiotherapy vestibular therapy should be considered.