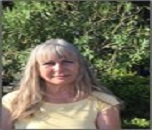 Yafa Haron
The Max Stren Yezreel Valley College, Israel
Biography
Dr. Haron received her nursing degree and MA from the Tel Aviv University School of Health Professions (1987); her PhD from the Technion Medical School Haifa Israel (2000), and her postdoctoral training in Queen's University School of Medicine Ontario, Canada (2002). Dr. Haron was Director of Research at the Israeli Ministry of Health's Nursing Division 2009-2017. Her research focuses on health policy, quality in healthcare and healthcare systems. Dr. Haron also serves in the following capacities: member of the Israel National Advisory Committee on Geriatrics, referee in the nationwide Israel Civil Service Rabin Competition for Organizational Quality and Excellence, member of the Israeli Scientific Council for Quality in Healthcare. Dr. Haron's scientific activities include applied, methodological and epidemiological studies as basis for health policy decision making. She presented her studies in international conferences at Cambridge and Sheffield Universities, UK, as well as in Italy, USA, and Canada. Since 2017, Dr. Haron has been a faculty member at the Yezreel Valley Academic College (Senior Lecturer) in Nursing Department and in Master program in Health System Management Department.
Abstract
Background: Studies in various countries about the core activities of public-health nurses show a large number and diversity of these professionals' roles. In view of the changing climate of advanced-practice public-health nursing, the actual scope and focus of public-health nursing practice have not been well documented.
Objectives: To provide a detailed, up-to-date account of the job description and practice areas of current public health nurses (public-health nurses).
Design and sample: A cross-sectional study was designed. A sample of 824 public-health nurses, 80% of public-health nurses in Israel, participated in a national structured survey.
Method: A structured questionnaire eliciting self-reported public-health-nursing activities, priorities, perceived deficiencies, and job satisfaction was compiled.
Results: Nearly 70% of surveyed public health nurses provided individual-level interventions and less population-health-focused activities such as community needs assessments and development and implementation of community-based projects.
Conclusions: Advanced training should be required in several areas of practice and the scope of public-health nurses' practice should be expanded, with greater emphasis on population health.