The New Team
Renyu Liu, MD, PhD*
Department of Anesthesiology and Critical Care, Perelman School of Medicine at the University of Pennsylvania, USA
*Corresponding Author:

Renyu Liu
Department of Anesthesiology and Critical Care
Perelman School of Medicine at the University of Pennsylvania, USA
E-mail: [email protected]
Received Date: December 31, 2012; Accepted Date: February 02, 2013; Published Date: February 10, 2013
Citation: Liu R (2013) The New Team. J Anesth Clin Res 4:e110. doi: 10.4172/2155-6148.1000e110
Copyright: © 2013 Liu R. This is an open-access article distributed under the terms of the Creative Commons Attribution License, which permits unrestricted use, distribution, and reproduction in any medium, provided the original author and source are credited.
Visit for more related articles at Journal of Anesthesia & Clinical Research
Happy New Year of 2013! With the strong support of the Editorial Office, we are glad to announce that the totally new and well-structured editorial board of JACR successfully formed during the holiday season. The new editorial team consists of one editor in Chief (Renyu Liu, MD, PhD. from the University of Pennsylvania); two section Chiefs including Editor in Chief in Clinical Research and Education (Marek Brzezinski, MD, PhD. from University of California San Francisco, UCSF) and Editor in Chief in Basic Science and Translational Medicine (Zhongcong Xie MD, PhD. from Massachusetts General Hospital, Harvard Medical School); one senior consulting editor (Lee A. Fleisher from the University of Pennsylvania); 9 executive editors and 24 standing editors. In additional to these editorial board members, we also have a very dynamic team of editors for special issues and guest editors. This represents the ambitious goal of JACR to support the scientific development and fast knowledge dissemination in Anesthesiology. We thank Dr. Xie to take the huge role in Basic Science and Translational Medicine. It is our strong belief that an open accessed journal could play a critical role in reducing the gap between basic science and clinical practice and reducing the time lapse between availability of knowledge and technology and general audiences. We encourage those who are working on translational medicine to submit their work related to anesthesiology and perioperative medicine to JACR. We will do our best to publish your work as soon as possible and the open access without any barrier including the language barrier, instant full paper translation to various languages powered by Google translation (error may exist due to the limitation and accuracy of Google translation, it will improve with the improvement of Google Translation).
The Editor in Chiefs
This is a team consist of young physician scientists with a strong international background (an essential component for an international open accessed journal) with different clinical and scientific expertise.
The Editor in Chief
I am the director of preoperative medicine in charge of resident rotation in preoperative medicine, an assistant professor and attending physician at the Department of Anesthesiology and Critical Care, and a faculty of the Institute Translational Medicine and Therapeutic (http://www.med.upenn.edu/apps/faculty/index.php/g5455356/p16270) at the Perelman School of Medicine at the University of Pennsylvania. I have clinical and research experiences in China (Shanghai from 1990 to 1996), Japan (Tottori from 1996 to 2001) and the US (Philadelphia from 2001 to now) and speak Chinese, Japanese and English in clinical practice. My major clinical expertise includes preoperative medicine, optimal perioperative opioid usage, anesthesia in outside operating room locations, and anesthesia for general surgical patients. My major research interests now include opioid pharmacology and preoperative medicine. I have published numerous peer-reviewed papers in various prestigious journals including Anesthesiology, Critical Care Medicine, A&A, BJA, etc. and many of them are beyond the specialty of anesthesiology including Acta Crystallographica Section D, FASEB J, Biochemical Journal, JBC, Brain Research, Plos One etc, I also published various articles in newspapers and magazines in China and Japan. Due to my research contribution, I received various awards in China, Japan and the US. I am enthusiastic in promoting academic exchanges among clinicians and scientists across the world. I have translated "the Evidence Based Practice of Anesthesiology" (2nd edition) into Chinese as one of the Editors in Chief in translation.
Editor in Chief in clinical research and education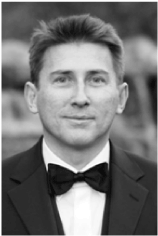 Marek Brzezinski, MD, PhD is an Associate Professor in the Department of Anesthesia and Perioperative Care at UCSF. He received his MD and PhD degrees from the Westfaelische Wilhelms-University in Muenster, Germany. He completed his anesthesia residency at the University of Chicago. Subsequently, he went to Massachusetts General Hospital and Duke University where he completed fellowship training in critical care medicine and in cardiothoracic anesthesia, respectively. His research examines the effects of surgical stress on cognition and neuropsychiatric symptoms such as post-traumatic stress disorder. His interests are identifying preoperative neuroimaging biomarkers that best predict postoperative cognitive decline. In addition, Dr. Brzezinski is a nationally accomplished medical educator, member of the prestigious Haile T. Debas Academy of Medical Educators at UCSF, and has won multiple national and international awards for his educational scholarly work.
Editor in Chief in basic science and translational medicine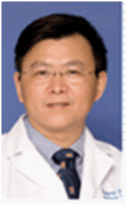 Dr. Zhongcong Xie ("Z") graduated from Xuzhou Medical College in China in 1985, then joined Nanjing Medical University as an Anesthesia resident. He started his research career in 1989 with graduate studies in Behavioral Pharmacology at Wayne State University in Detroit, Michigan, USA, and obtained his Ph.D. in Pharmacology in 1994. He moved to Harvard Medical School in Boston, Massachusetts, in 1994 as a post-doctoral research fellow in the laboratory of Neurophysiology to perform both human and animal behavioral research. After years of research training, he returned to the clinical arena in 1997 as an Anesthesiology resident at Massachusetts General Hospital and Harvard Medical School. After completing anesthesia residency training, he decided to become a physician-scientist and continue his research in Neuroscience. Dr. Xie's works mainly focus on studying the molecular and cellular basis of the neuropathogenesis of Alzheimer's disease and post-operative cognitive dysfunction, a learning and memory deficit following anesthesia and surgery, using behavioral, genetic, molecular and cellular biological tools. Specifically, these translational studies include investigating the effects of surgery and anesthesia on cognitive function, neuroinflammation, apoptosis and metabolism of β-amyloid and Tau protein in cultured cells and primary neurons, in rodents, and in humans. Dr. Zhongcong Xie is an Associate Professor of Anesthesia at Harvard University and an Attending Anesthesiologist at Massachusetts General Hospital, the affiliated hospital of Harvard Medical School. He is the director of the Geriatric Anesthesia Research Unit in the Department of Anesthesia, Critical Care and Pain Medicine at Massachusetts General Hospital. Dr. Xie is a member of several committees of the American Society of Anesthesiologists and the current President of Society for the Advancement of Geriatric Anesthesia.
The Senior Consulting Editor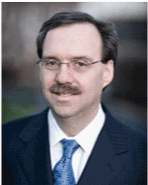 Lee A. Fleisher, M.D., is the Robert D. Dripps Professor and Chair of Anesthesiology and Critical Care and Professor of Medicine at the Perelman School of Medicine at the University of Pennsylvania. He is the current president of the Association of University of Anesthesiologists. He received his undergraduate degree from the University of Pennsylvania and his medical degree from the State University of New York at Stony Brook, from which he received the Distinguished Alumni Award in 2011. His research focuses on perioperative cardiovascular risk assessment and reduction and measurement of quality of care and has received numerous federal, industry and foundation grants related to these subjects. He has published more than 225 articles, chapters, books, and abstracts. He has edited several books and monographs, including three editions of Evidence Based Practice of Anesthesiology and two editions of Anesthesia and Uncommon Diseases and Perioperative Medicine: Managing to Outcomes, and associate editor of the 6th and 7th editions of Anesthesia. He is the 2009 FAER Honorary Research Lecturer and 2009 NYSSA Rovenstein Lecturer. He is the Chair of the American Heart Association/American College of Cardiology Guidelines on Perioperative Cardiovascular Evaluation before Non-Cardiac Surgery and a member of the Steering Committee of the Surgical Care Improvement Project of the Center for Medicare and Medicaid Services. He was Co-Chair of the Patient Outcomes Steering Committee and a member of the Consensus Standards Advisory Committee of the National Quality Forum, Chair of the American Association of Medical Colleges (AAMC) Task Force on Faculty-led innovations and Member of the Administrative Board of the Council of Academic Specialties of the AAMC. He is a member of the Institute of Medicine of The National Academies. Dr. Fleisher speaks annually at the Evidence Based Perioperative Medicine conference in London, and has spoken at the European Society of Anesthesiologists, Royal College of Anaesthetists, College of Anaesthetists of Ireland, the Chinese Society of Anesthesiologists, the Israeli Society of Anesthesiologists and numerous other institutions world-wide.
The Executive Editors
The executive editorial board consists of 9 members. The board members are highly selected to reflect an international collaborative work and the leadership in different field in Anesthesiology as indicated in Table 1.
| Name | Institution | City and country |
| --- | --- | --- |
| Colin F Royse, MD | University of Melbourne | Melbourne, Australia |
| Daqing Ma, MD, PhD | Imperial College | London, England |
| Howard Smith, MD | Albany Medical Center | New York, USA |
| Michael Garnet Irwin, MD, PhD | Hong Kong University | Hong Kong, China |
| Michael A. E. Ramsay, MD, FRCA | Baylor University Medical Center | Dallas, USA |
| Peter J. Papadakos, MD | University of Rochester | Rochester, USA |
| Stefan Rauch, MD | University of Würzburg | Würzburg, Germany |
| Weifeng Yu, MD, PhD | Eastern Hepatobiliary Surgical Hospital | Shanghai, China |
| Yan Xu, PhD | University of Pittsburg | Pittsburg, USA |
Table 1: The new Executive Editorial board.
The Standing Editorial board
This team consists of 24 outstanding anesthesiologists and scientists (Table 2) who worked in anesthesiology or related field for many years with numerous publications in peer reviewed journals.
| Name | Institution | City and country |
| --- | --- | --- |
| Alparslan Turan, MD | Cleveland Clinic | Cleveland, USA |
| Apuya Jesus, MD | University of Arkansas | Little Rock, US |
| Boris Mraovic, MD | Thomas Jefferson University | Philadephia, USA |
| Brian Durkin, DO | Stony Brook University | Stony Brook, USA |
| Ehab Farag, MD, FRCA | Cleveland Clinic | Cleveland, USA |
| Firas H. Kobeissy, PhD | University of Florida | Gainesville, USA |
| Henry C. Talley, PhD, CRNA | Michigan State University | East Lansing, USA |
| Hong Liu, MD | University of California | Sacramento, USA |
| Huafeng Wei, MD, PHD | University of Pennsylvania | Philadelphia, USA |
| Jae-Woo Lee, MD | University of California | San Francisco, USA |
| Julien Textoris, MD, PhD | Assistance Publique Hôpitaux de Marseille | Marseille, France |
| Liqun Yang, MD | Eastern Hepatobiliary Surgical Hospital | Shanghai, China |
| Lize Xiong, MD, PhD | Xijing Hospital | Xian, China |
| | | |
| Norbert W. Seidler, PhD | Kansas City University | Kansas City, USA |
| Roman Schumann, MD | Tufts Medical Center | Boston, USA |
| Sadik A. Khuder, PhD | University of Toledo | Toledo, USA |
| Srinivas Pentyala, PhD | Stony Brook University | Stony Brook, USA |
| Tianzuo Li, MD, PhD | Capital University | Beijing, China |
| Victor L. Scott, MD | Children's Hospital of Pittsburgh | Pittsburgh, USA |
| Xuejun Song, MD, PhD | Parker College Research Institute | Dallas, USA |
| Yingwei Wang, MD, PhD | Shanghai Jiaotong University | Shanghai, China |
Table 2: The Board of Standing Editors.
This new board starts to function from January 1, 2013. I am looking forward to working this group of outstanding anesthetists, anesthesiologists, and scientists to promote our specialty and publish works related to anesthesiology in a timely manner for an open access without significant barrier.
Acknowledgement
Dr. Liu appreciates the endorsement of this editorial from the Editorial office of JACR.