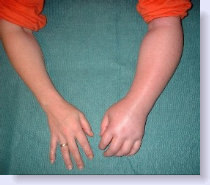 Complex regional pain syndrome (CRPS), also called reflex sympathetic dystrophy syndrome and causalgia, is a chronic pain condition in which high levels of nerve impulses are sent to an affected site. Experts believe that CRPS occurs as a result of dysfunction in the central or peripheral nervous systems. CRPS is most common in people aged 20-35. The syndrome also can occur in children; it affects women more often than men.
In cases of injury-related CRPS, the syndrome may be caused by a triggering of the immune response which may lead to the inflammatory symptoms of redness, warmth, and swelling in the affected area. For this reason, it is believed that CRPS may represent a disruption of the healing process. One symptom of CRPS is continuous, intense pain that gets worse rather than better over time. If CRPS occurs after an injury, it may seem out of proportion to the severity of the injury.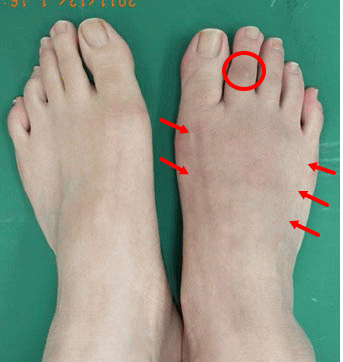 Therapies used include psychotherapy, physical therapy, and drug treatment, such as topical analgesics, narcotics, corticosteroids, antidepressants and anti-seizure drugs. Other treatments include: Sympathetic nerve blocks, surgical sympathectomy, Intrathecal drug pumps, Spinal cord stimulation.The incidence of CRPS in Argentina is approximately 1 of every 2000 traumatic events6. CRPS can be subdivided into CRPS type I and II , type II differs from type I in that there is an identified peripheral nerve lesion.