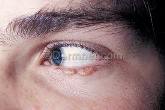 Amyloidosis (am-uh-loi-DO-sis) is a rare disease that occurs when a substance called amyloid builds up in your organs. Amyloid is an abnormal protein that is usually produced in your bone marrow and can be deposited in any tissue or organ. Amyloidosis can affect different organs in different people, and there are different types of amyloid. Amyloidosis frequently affects the heart, kidneys, liver, spleen, nervous system and digestive tract. Severe amyloidosis can lead to life-threatening organ failure.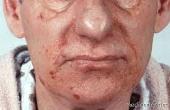 The aggregates form protofilaments that associate into amyloid fibrils. In all types of amyloidosis, glycosaminoglycan moieties of proteoglycans and serum amyloid P (SAP) protein interact with the amyloid fibrils or deposits, promoting fibril formation and stability in tissue. However, increasing evidence indicating that amyloidogenic precursor proteins or precursor aggregates have direct cytotoxic effects that also contribute to disease manifestations is emerging.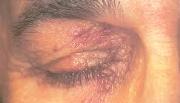 Amyloidosis is rare, the diagnosis is often delayed or the condition goes undiagnosed. Therefore, it is difficult to know exactly how many people are affected by this disease. However, researchers estimate that between 1,500 and 2,500 people develop AL amyloidosis each year in the United States. Hereditary and AA amyloidosis are much less common.