Dersleri yüzünden oldukça stresli bir ruh haline
sikiş hikayeleri
bürünüp özel matematik dersinden önce rahatlayabilmek için
amatör pornolar
kendisini yatak odasına kapatan genç adam telefonundan
porno resimleri
açtığı porno filmini keyifle seyir ederek yatağını
mobil porno
okşar ruh dinlendirici olduğunu iddia ettikleri özel
sex resim
bir masaj salonunda çalışan genç masör hem sağlık hem de huzur
sikiş
için gelip masaj yaptıracak olan kadını gördüğünde
porn
nutku tutulur tüm gün boyu seksi lezbiyenleri
sikiş
dikizleyerek onları en savunmasız anlarında fotoğraflayan azılı erkek lavaboya geçerek fotoğraflara bakıp koca yarağını keyifle okşamaya başlar
Our Group organises 3000+ Global Conferenceseries Events every year across USA, Europe & Asia with support from 1000 more scientific Societies and Publishes 700+ Open Access Journals which contains over 50000 eminent personalities, reputed scientists as editorial board members.
Patrick Brest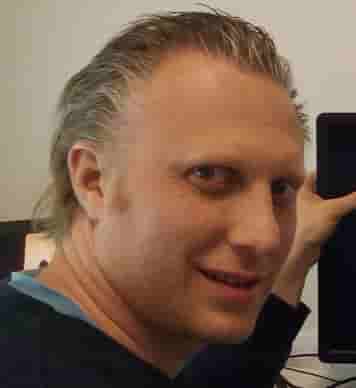 Patrick Brest
Senior Research Associate
Faculty of Medicine Nice - Antoine Lacassagne Center
University of Côte d'Azur
France
Biography
From his Ph.D. to today, he has aimed to understand the fundamental mechanisms of gene regulation in human inflammatory or tumoral pathologies (>40 articles). Since my recruitment as Senior Researcher in 2010 at INSERM, He has studied mechanisms of original regulations of the miRNAs in human pathologies (>30 articles). His main results are: 1 / Demonstration that a synonymous polymorphismon the GWAS-associated IRGM gene with Crohn's disease can disrupt the regulation of RNA by loss of miRNA binding, resulting in aberrant IRGM expression. These results lead him to revisit in a very significant way our vision of the consequences of mutations synonymous in pathophysiological mechanisms. (Nature Genetics, 2011; Autophagy, 2011, 4 reviews) 2 / Determination of miRNA signatures to classify patients in pulmonary pathologies (PlosOne, 2013), and miRNA predisposing to an effective therapeutic response (Oncotarget, 2016). These results suggest the use of miRNAs as a complementary tool for clinical diagnosis, prognosis or therapy. 3 / Demonstration of transient reprogramming (ie EMT) of tumor cells through a novel mechanism combining the phagocytosis of extracellular miRNAs when contacting inflammatory cells / tumor cells and its degradation by an XRN1 exonuclease. These results demonstrate that the plasticity of tumor cells is due to the instability of extracellular microRNAs once phagocytosed, a new notion explaining the transient and transient mesenchymal and then epithelial transitions of tumor cells (Nucleic Acids Research, 2017). His future research project aims to work on functional genomics and on the regulation of non-coding RNA.
Research Interest
Single nucleotide polymorphisms
Non coding genome
Gene regulation
Functional genomic
Non coding RNA
Peer Reviewed Journals
Make the best use of Scientific Research and information from our 700 + peer reviewed, Open Access Journals
International Conferences 2023-24
Meet Inspiring Speakers and Experts at our 3000+ Global Annual Meetings
Top