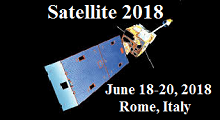 Satellite Conferences | Aerospace Conferences | Satellite Conferences Europe

4th International Conference and Exhibition on Satellite & Space Missions during June 18-20, 2018 at Rome, Italy. Satellite 2018 aims to bring together leading academic scientists, researchers and research scholars to exchange and share their experiences and research results on all aspects of Satellite and Space Missions. It also provides a premier interdisciplinary platform for researchers, practitioners and educators to present and discuss the most recent innovations, trends, and concerns as well as practical challenges encountered and solutions adopted in the fields of Satellite and Space Missions.

Conference Highlights

Space Missions, Satellite Communications Systems, Remote Sensing Satellites and GIS, Space explorations, Earth Observation Satellites, Weather Satellites, Aerospace and Mechanical Engineering, Satellite Navigation and Communication, Mobile Satellite Communication Networks, Earthquake and Structural Dynamics, Military Satellites, Space Weather, Earth Science, Satellite Radiance, Materials Science in Space, Satellite Networks, Satellite Subsystems, Satellite Dish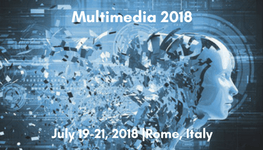 Multimedia Conferences | Artificial Intelligence Conferences | Top AI Conferences List

4th Global Summit and Expo on Multimedia & Artificial Intelligence to be held during July 19-21, 2018 in Rome, Italy. Multimedia Conference for 2018 is a leading conference for international community of academic experts, scholars and business people in the field of Multimedia & Artificial Intelligence Technologies.
Conference Highlights
Imaging and Image Processing, Multimedia Cloud and Big Data, Multimedia IoT, Multimedia Systems & Services, Computer Games Design & Development, Multimedia Applications, Artificial Intelligence Conferences USA 2018, Artificial Intelligence Conferences Asia 2018, Computer Graphics & Animation, Multimedia Conferences 2018 USA, Computer Vision and Pattern Recognition, Virtual Reality & Augmented Reality, Artificial Intelligence & Machine Learning. Natural language processing & Tensorflow, Artificial Intelligence for Business, Artificial Intelligence Conferences 2018 USA, Neural Networks, Human Computer Interaction and Visualization, Artificial Intelligence & Multimedia Technologies in Healthcare