All-Organic rechargeable battery based on Redox-Active Polymers
Keywords: Organic rechargeable battery
Abstract
All-organic rechargeable battery, a promising energy storage technology, has attracted more attention duo to eco-friendliness and sustainable. Especially, the versatile synthetic chemistry of organic electrode provides an opportunity to adjust the electrochemical performance. Recently, a large number of organic materials (including organic molecules and polymers) have been reported to be used as cathodes or anodes for all-organic rechargeable battery, unfortunately, most of them cannot provide redox capability when used in pairs owing to lacking of electrochemically compatible. Therefore, in order to obtain better battery performance, the development of organic anode and cathode materials which can be used in pairs with wide redox potential difference is the top priority of all-organic rechargeable battery research. Herein, an all-organic rechargeable battery based on p-type radical polymer polytriphenylamine-nitrogen oxygen radical (PTPA-PO) cathode and n-type - poly (1,5-anthraquinone) (P15AQ) anode is reported. Since the PTPA-PO and P15AQ operate at a quite high potential of 3.8 V and at a lower potential of 2.1 V (vs. Li+/Li), this all-organic rechargeable battery can output a discharge voltage of ~1.5 V. During the charge/discharge reactions, the electrolyte anions are doping/dedoping at the PTPA-PO cathode simultaneously with the association/disassociation of Li ions at the P15AQ anode. This all-organic battery rechargeable possess an initial discharge capacity of 72.8 mA h g−1 (70 % material activity) at 20 mA g-1 of current density, and exhibit superior rate capability and cyclability.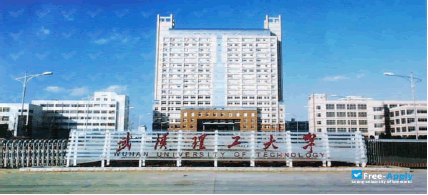 Biography:
Lijie Dong, PhD, professor, Wuhan University of Technology (WHUT). She got Ph D degree in WHUT in China (2004) and conducted research in Max-Planck Institute for Polymer Research in Germany. She worked at Cornell University as a visiting professor in 2014~2015. Dr. Dong's research interest always focus on the polymer materials, multi-functional materials,and flexible intelligent materials. Up to now,Dr. Dong and her team have presided about 20 key research projects, and have published 120 papers in international journals,including Angew. Chem. Int. Ed., J. Am. Chem. Soc., Adv. Funct. Mater. J. Mater. Chem. A. The citation has been over 1600 times. Based on her outstanding research experience,Dr. Dong has been selected as National New Century Excellent Talents in Universities, High-level Talents in Hubei Province, etc.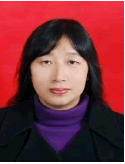 Speaker Publications:
1. T Xu, J Xiong, X Du, Y Zhang, S Song, C Xiong, L Dong* (2018). Polytriphenylamine Derivative and Carbon Nanotubes as Cathode Materials for High-Performance Polymer-Based Batteries. Journal of Physical Chemistry C, 122: 20057-20063.
2. J Xiong, Z Wei, T Xu, Y Zhang, C Xiong, L Dong* (2017) Polytriphenylamine derivative with enhanced electrochemical performance as the organic cathode material for rechargeable batteries. Polyme, 130: 135-142.
22nd International Conference on Advanced Energy Materials and Research; Webinar- July 15-16, 2020.
Abstract Citation:
Lijie Dong, All-Organic rechargeable battery based on Redox-Active Polymers, Advanced Energy Materials 2020, 22nd International Conference on Advanced Energy Materials and Research; Webinar- July 15-16, 2020.
(https://energymaterials.materialsconferences.com/abstract/2020/all-organic-rechargeable-battery-based-on-redox-active-polymers)
Select your language of interest to view the total content in your interested language
Post Your Comment
Citation
Article Usage
Total views:

430

[From(publication date): 0-0 - Jan 20, 2022]
Breakdown by view type
HTML page views:

162

PDF downloads:

268