Anna Sandebring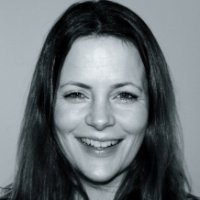 Anna Sandebring Department of NVS KI-Alzheimer's Disease Research Center Sweden E-mail: [email protected]
Biography
Dr. Anna Sandebring is a Postdoc in Karolinska Institutet, March 2015 – Present (10 months)Stockholm, Sweden

She is doing Translational research in Alzheimer's disease; My project aims to study biomarkers and disease mechanisms associated to risk factors and protective factors for neurodegeneration.

She was a Project Manager inKTH Royal Institute of Technology, October 2014 – February 2015 (5 months)Stockholm, Sweden

Co-ordinator for an application of a national strategic innovation program in biomedical engineering (Medtech4Health)

Center for Technology in Medicin and Health at KTH aims to stimulate innovation, research and development of medical technology in the Sockholm region. The center is a joint effort by Karolinska Institutet, Royal School of Technology and Stockholm county council.

Postdoc studies focused on disease pathways related to neurodegeneration in Alzheimer and Parkinson disease. Specifically, protein/protein interactions, cellular signaling pathways and disease biomarkers were elucidated.

She was a Visiting Research Scientist in RIKEN during September 2014 – September 2014 (1 month)RIKEN Brain Science Institute, Tokyo, Japan

She did her PhD in NIH and Karolinska Institutet dudring August 2005 – February 2010 (4 years 7 months)

She did her graduation at NIH and Karolinska Institutet during this she worked on recessive parkinsonism: parkin, DJ-1 and PINK1 and their role in ubiquitination and mitochondrial function.
Research Interest
Confocal microscopy; live imaging and immunocytochemistry, flow cytometry, Western blot, co-immunoprecipitation, calcium measurements.
Publications
Global Speakers in the subject
Global Experts in the subject
Peer Reviewed Journals
Make the best use of Scientific Research and information from our 700 + peer reviewed, Open Access Journals
International Conferences 2021-22
Meet Inspiring Speakers and Experts at our 3000+ Global Annual Meetings
Top