Dersleri yüzünden oldukça stresli bir ruh haline
sikiş hikayeleri
bürünüp özel matematik dersinden önce rahatlayabilmek için
amatör pornolar
kendisini yatak odasına kapatan genç adam telefonundan
porno resimleri
açtığı porno filmini keyifle seyir ederek yatağını
mobil porno
okşar ruh dinlendirici olduğunu iddia ettikleri özel
sex resim
bir masaj salonunda çalışan genç masör hem sağlık hem de huzur
sikiş
için gelip masaj yaptıracak olan kadını gördüğünde
porn
nutku tutulur tüm gün boyu seksi lezbiyenleri
sikiş
dikizleyerek onları en savunmasız anlarında fotoğraflayan azılı erkek lavaboya geçerek fotoğraflara bakıp koca yarağını keyifle okşamaya başlar
Our Group organises 3000+ Global Conferenceseries Events every year across USA, Europe & Asia with support from 1000 more scientific Societies and Publishes 700+ Open Access Journals which contains over 50000 eminent personalities, reputed scientists as editorial board members.
Citations : 2154
Journal of Biotechnology & Biomaterials received 2154 citations as per Google Scholar report
Index Copernicus
Google Scholar
Sherpa Romeo
Open J Gate
Genamics JournalSeek
Academic Keys
ResearchBible
China National Knowledge Infrastructure (CNKI)
Access to Global Online Research in Agriculture (AGORA)
Electronic Journals Library
RefSeek
Hamdard University
EBSCO A-Z
OCLC- WorldCat
SWB online catalog
Virtual Library of Biology (vifabio)
Publons
Geneva Foundation for Medical Education and Research
Euro Pub
ICMJE
In Association with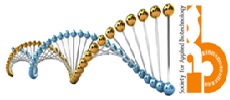 Special Issue Guidelines (Life Sciences)
Proposals are invited from all recognized experts in life sciences for creating special issues that fall within the scope of OMICS life sciences journals. Special issues of OMICS life sciences journals should focus on unique aspects of research that advance our understanding of biological processes. The aim of these special issues is to broaden the scope of OMICS life sciences journals by encouraging publication of articles specific to high profile research topics from all areas of life sciences.
Proposal PreparationSpecial issues will be released on a monthly basis and proposals will be accepted accordingly. All proposals should include the following information:
Title of the proposed special issue
Purpose and current relevance
List of topics to be covered
List of potential contributors
Guest Editor(s) and Reviewers
Address, phone, e-mail, and fax of guest editors and reviewers
Tentative deadlines for submission and review process (Timeline for submission, review, and final acceptance)
All proposals should be submitted to https://www.scholarscentral.org/submission/biotechnology-biomaterials.html or send us an e-mail attachment to the Editorial Office at manuscripts@omicsonline.com
Role of EB Members
Review the special issue proposals for relevance to current research in the concerned field.
Recommend suitable proposals and their guest editors along with their biographies.
Once a proposal has been accepted by the EB members for creating a special issue, the corresponding guest editors will be responsible for handling and processing of the special issue articles.Role of Guest Editor(s)
State the importance of the proposed special issue theme and explain how the special issue articles will contribute towards advancing the scope of the journal.
Suggest potential authors and invite them for contributing relevant articles for the proposed special issue.
Suggest a minimum of 3-5 reviewers for the manuscripts submitted towards the special issue.
Carry out all communications with potential authors and reviewers concerning author guidelines for manuscript preparation and reviewing.
Prepare a timeline and schedule for the release of special issue articles. This should include a timeline for manuscript preparation, the review process, and final submission.
Oversee the submission of final edited versions of the contributing articles along with the contact information of all corresponding authors.
Include a short editorial for the topic of interest written either by the guest editor or by any of the contributors.
Submission Process
Special issue articles can include both original unpublished research articles and review articles related to the specific theme.
Manuscripts will be accepted for publishing in the special issue only after getting approved by the peer review committee [selected by the guest editor(s)].
All the articles in special issues should strictly adhere to journal style and formatting.
Each special issue can be created with 10-15 articles.
All accepted manuscripts can be submitted online via https://www.scholarscentral.org/submission/biotechnology-biomaterials.html Submission should be accompanied by a cover letter with reference to the concerned special issue theme.
Accepted manuscripts submitted before the deadline will be published within the given timeframe for the respective journal publication.
Once accepted and published, all special issues will be released under an open access system through the OMICS Publishing Group and will be freely available for reading, downloading, and printing.
For further information on special issue guidelines and submission process, please contact manuscripts@omicsonline.com
Peer Reviewed Journals
Make the best use of Scientific Research and information from our 700 + peer reviewed, Open Access Journals
International Conferences 2023-24
Meet Inspiring Speakers and Experts at our 3000+ Global Annual Meetings
Top