Dersleri yüzünden oldukça stresli bir ruh haline
sikiş hikayeleri
bürünüp özel matematik dersinden önce rahatlayabilmek için
amatör pornolar
kendisini yatak odasına kapatan genç adam telefonundan
porno resimleri
açtığı porno filmini keyifle seyir ederek yatağını
mobil porno
okşar ruh dinlendirici olduğunu iddia ettikleri özel
sex resim
bir masaj salonunda çalışan genç masör hem sağlık hem de huzur
sikiş
için gelip masaj yaptıracak olan kadını gördüğünde
porn
nutku tutulur tüm gün boyu seksi lezbiyenleri
sikiş
dikizleyerek onları en savunmasız anlarında fotoğraflayan azılı erkek lavaboya geçerek fotoğraflara bakıp koca yarağını keyifle okşamaya başlar
Our Group organises 3000+ Global Conferenceseries Events every year across USA, Europe & Asia with support from 1000 more scientific Societies and Publishes 700+ Open Access Journals which contains over 50000 eminent personalities, reputed scientists as editorial board members.
Michel Goldberg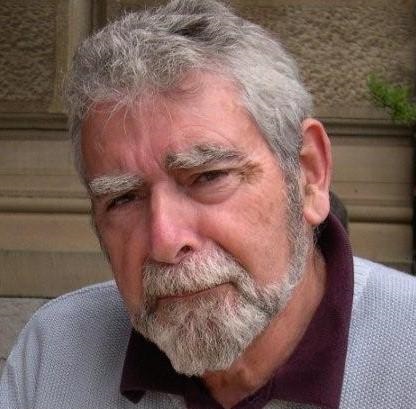 Michel Goldberg
Department of Internalmedicine
University of Paris
France
University of Paris
Biography
Dr.Michel Goldberg born on May 5th, 1938.He got PhD in Dental Sciences - University René Descartes 1973 and state PhD in Natural Sciences University Pierre and Marie Curie 1983.He got Honors of Knight National Order of Merit. - Distingish Service Award IADR (2003). IADR Distinguished Scientist Award for Pulp Biology Research (2006).Present working as Professor in University of Paris Vth (University René Descartes)Outstanding Teacher 2nd Chevron. Now Emeritus. Renewed as Emeritus 2019 for 4 years.Teaching area: Oral Biology- Embryology- Histology- Tissue engineering.He has Author or co-author of more than 215 scientific papers per-reviewed in dental and non-dental journals, and about 100 papers published in French journals.Author or co-editor or author of invited chapters of 22 books.Associated Editor of 'Clinical oral Investigation'.He was the President of the local organizing committee of the 57 Conference "at large" of the International Association for Dental Research (IADR) Nice June 1998.Scientific President Annual Congress Association French Dental Association (ADF) Paris 1992.Scientific President Annual Congress ADF and FDI Paris 2000.President Annual Congress ADF Paris 2003.
Research Interest
Dr.Michel Goldberg has keen intrest in the feilds of Odontogenesis, Amelogenesis, Dentinogenesis, Stem cells, Pulp biology.His feild of research includes Extracellular matrix and biomineralizations (phosphorylated and glycosylated proteins, proteoglycans, phospholipids, metalloproteinases). Development of dental tissues, dentinogenesis, amelogenesisPulp biology, adult STEM cells, recruitment and differentiation- Tissueengineering - biocompatibility of restorative biomaterials with pulp cells.
Publications
Working of Computed Tomography and its types
Peer Reviewed Journals
Make the best use of Scientific Research and information from our 700 + peer reviewed, Open Access Journals
International Conferences 2023-24
Meet Inspiring Speakers and Experts at our 3000+ Global Annual Meetings
Top