Dersleri yüzünden oldukça stresli bir ruh haline
sikiş hikayeleri
bürünüp özel matematik dersinden önce rahatlayabilmek için
amatör pornolar
kendisini yatak odasına kapatan genç adam telefonundan
porno resimleri
açtığı porno filmini keyifle seyir ederek yatağını
mobil porno
okşar ruh dinlendirici olduğunu iddia ettikleri özel
sex resim
bir masaj salonunda çalışan genç masör hem sağlık hem de huzur
sikiş
için gelip masaj yaptıracak olan kadını gördüğünde
porn
nutku tutulur tüm gün boyu seksi lezbiyenleri
sikiş
dikizleyerek onları en savunmasız anlarında fotoğraflayan azılı erkek lavaboya geçerek fotoğraflara bakıp koca yarağını keyifle okşamaya başlar
Our Group organises 3000+ Global Conferenceseries Events every year across USA, Europe & Asia with support from 1000 more scientific Societies and Publishes 700+ Open Access Journals which contains over 50000 eminent personalities, reputed scientists as editorial board members.
Citations : 2820
Epidemiology: Open Access received 2820 citations as per Google Scholar report
Index Copernicus
Google Scholar
Sherpa Romeo
Genamics JournalSeek
SafetyLit
Access to Global Online Research in Agriculture (AGORA)
Centre for Agriculture and Biosciences International (CABI)
RefSeek
Hamdard University
EBSCO A-Z
OCLC- WorldCat
CABI full text
Cab direct
Publons
Geneva Foundation for Medical Education and Research
Euro Pub
ICMJE
In Association with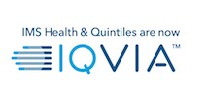 Editor-in-Chief

Editor-in-Chief
Edward J. Trapido
LSU School of Public Health
USA
Tel: 504-568-5772
Fax: 504-568-5701

Biography
Dr. Edward J. Trapido is Associate Dean for Research at the Louisiana State University School of Public Health; and Professor and Gauthier Chair for Cancer. He is also Deputy Director for Population Science in the Scott Cancer Center, and the Coordinator for LSU Health Sciences Center's research on the Gulf Oil Spill. He also leads the International Atomic Energy Agency "Program of Action in Cancer Therapy's" evaluation. Previously, he was Vice Chair of Epidemiology and Public Health at the University Of Miami, and led the Southeast Cancer Information Service and Florida Cancer Data System. He was Deputy Director for International Cancer Control in the Office of International Affairs at the NCI (US) and Associate Director of their Epidemiology and Genetics Research Program. He co-chaired of the Trans-NIH Tobacco/Nicotine Research Group and was NCI liaison to the 9/11 World Trade Center Studies. He has also been Senior Advisor to the Director of IARC.
Research Interest
Cancer Control
Comprehensive Cancer Control Programs
Tobacco
Cancer Epidemiology
Global Health
Health Disparities (International and Domestic)
HIV and related diseases
Substance Abuse
LGBT Issues
Cancer Registries
Environmental Epidemiology
Network

Editor-in-Chief
Enrico Maria Trecarichi
Institute of Clinical Infectious Diseases
Policlinico Agostino Gemelli
Italy
Tel:+39-6-30155374
Biography
Dr. Enrico Maria Trecarichi working as a medical doctor in the ward of Infectious Diseases of "Fondazione Policlinico Univerisitario Agostino Gemelli" – Catholic University, Roma. graduation cum laude in Medicine and Surgery at the Catholic University, Roma in 2002. specialization in Infectious Diseases at the Catholic University, Roma in 2006. PhD in infectious and tropical diseases at the Catholic University, Roma 2012.
Research Interest
The research activity is comprehensive of more than 45 scientific publications (available in PubMed) and over 20 presentations at national and international conferences in the form of lecture, oral presentations or poster.
Network

Editor-in-Chief
Dr. Massoud Toussi
Head of Epidemiology and Drug Safety
France
Tel:33 (6) 86 61 75 06
Biography
Massoud Toussi is Pharmacoepidemiology and drug safety lead for North Europe and Africa in IMS Health. He brings his knowledge and experience in medical, methodological and operational aspects of clinical and epidemiological research to guarantee the quality of interventional, observational and database studies. Massoud is medical doctor (M.D) with a Master of science MSc in medical informatics and health technology as well as a Doctor of Philosophy (PhD) in medical data analysis. He also holds a master of business administration (MBA) . He is a frequent lecturer in different professional conferences and is an active member of the International Society of Pharmacoepidemiology (ISPE), European Network of centers of Pharmacoepidemiology and Pharmacovigilance (ENCePP) and European Public Health Association (EUPHA). His domains of interest are pharmacoepidemiology, drug safety and the measurement of benefit-risk balance of drugs and health technologies. He has experience in most therapeutic domains with special interest in diabetes and psychiatry.
Research Interest
Network
Peer Reviewed Journals
Make the best use of Scientific Research and information from our 700 + peer reviewed, Open Access Journals
International Conferences 2023-24
Meet Inspiring Speakers and Experts at our 3000+ Global Annual Meetings
Top