Biography
James P Kelleher, MD, MBA is Associate Professor of Clinical Psychiatry & Behavioral Sciences at New York Medical College and Guest Lecturer at Columbia Business School. He has been Chief Medical Officer of Four Winds Hospital Saratoga and of Howard & Hecht, L.L.C. an operational resilience and disaster recovery firm. He has also been an advisor to/consultant for numerous other healthcare and life sciences companies. Dr. Kelleher has held clinical, research, and administrative positions at St. Vincent's Westchester, Zucker Hillside, and McLean Hospitals, and elected offices of the American Psychiatric Association. He completed undergraduate and medical education at New York University (NYU) and Mount Sinai, residency and fellowship training at Harvard, and business education at Columbia. His widely cited pharmacology research has been recognized with awards from the International Congress on Schizophrenia Research and the National Institute of Mental Health. His work has also focused on the way healthcare is being shaped by the Affordable Care Act, changing demographics, and developments in science and technology. Among his other awards are Distinguished Fellowship of the American Psychiatric Association, Ethel DuPont-Warren Fellowship of Harvard Medical School, Janssen Research Fellowship, Rock Sleyster Scholarship of the American Psychiatric Association, M. Ralph Kaufman Award from Mount Sinai, Founders Day Award, Distinguished Research Award from NYU, and Phi Beta Kappa.
Research Interest
Neurobiology and psychopharmacology of schizophrenia, bipolar disorder, major depression, Alzheimers disease; psychology of identity formation; business of providing healthcare
Network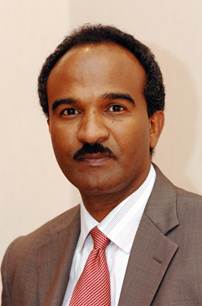 Editor-in-Chief
Ahmed Yousif Ali
Head of Psychiatry Section
National Rehabilitation Centrer Abu Dhabi, UAE  
Biography
Dr. Ahmed Yousif Ali, M.B.B.S.MRCPsych,FRCPsych is a consultant Psychiatrist and Head of Psychiatry Section at the National Rehabilitation Centre, Abu Dhabi, UAE, since 2002. He graduated from Faculty of Medicine Khartoum University, Sudan, in 1990 and trained at St Georges Hospital Medical School, University of London, Psychiatry rotation scheme, between 1994 and 2000. He held a Research Fellowship post at St Georges 1998-1999 and was a tutor of the MIND module and an examiner in Psychiatry for medical students. He became a member of the Royal College of Psychiatrists in 2001 and was elected to the Fellowship of the college in 2013. At present he is also on the editorial board of the journal of Substance Abuse Treatment, JSAT, Pennsylvania, USA. His special interest is smoking cessation programs and Nicotine addiction research.
Research Interest
Smoking cessation programs and Nicotine addiction research.
Network