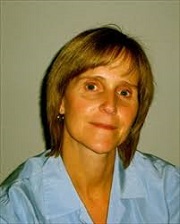 Biography
Dr. Karen Jubanyik received her medical degree from Yale University School of Medicine. She completed residency training in Internal Medicine and a fellowship in Women's Health, both at Yale-New Haven Hospital. Subsequently, she entered the first residency class for Emergency Medicine at Yale-New Haven Hospital and upon graduating, was hired as faculty for the Section of Emergency Medicine, now the Department of Emergency Medicine. She initially served as the Associate Residency Director for the Emergency Medicine Residency, and was active at the National level in developing novel ways to teach and assess the Core Competencies. Since June 2006, she has been the Director of the required Emergency Medicine Clerkship at the Yale School of Medicine. She is a member of the Society for Academic Emergency Medicine and the American College Emergency Physicians and is currently the President-elect of the Executive Board of the Connecticut College of Emergency Physicians and will be the President of the State Chapter of CCEP, beginning in October 2012. In April 2009, after a competitive search process, she was selected to be one of four Academic Advisors for the medical school and now serves as the Academic Advisor to 25% of the students in each medical school class. She serves on the Yale-New Haven Hospital Bio-Ethics Committee, has obtained additional training in End-of-Life and Palliative Care (EPEC-EM), and is the National Chair of the Society for Academic Emergency Medicine& Palliative Care Interest Group. Integrating Palliative Care and End-of-Life Care teaching to residents and medical students on all clerkships, including Emergency Medicine, has been a recent priority for Dr. Jubanyik. In addition to leading workshops in End-of-Life and Palliative Care for third year students, she is a core faculty member in the Ethics and Professional Responsibility course taught to first-year students. In the pre-clinical curriculum at the medical school, she leads workshops in Recognizing Intimate Partner Violence, Providing Culturally Competent Care, and The Patient Experience of Illness.
Research Interest
Dr. Karen Jubanyik resrearch interests includes: End-of-Life and Palliative Care.
Network

Biography
Professor Michael Silbermann (D.M.D.) PhD and certified specialist in oral and maxillo‑facial surgery) served for over 20 years as the Head of the Laboratory for Musculoskeletal Research, Chairman of the Department of Anatomy and Cell Biology and as the Dr. Irving and Jeannette Benveniste Chair in Medicine at the Faculty of Medicine in the Technion – Israel Institute of Technology, Haifa, Israel. Also served as the Dean of the Faculty of Medicine at the Technion and as the Chief Scientist at the Ministry of Health, Jerusalem, Israel. He has gained international reputation through multinational research projects related to bone and cartilage development, metabolism, senescence. These have been funded by Israel, U.S. and German research agencies: Israel National Council for Research and Development, Ministry of Science; Chief Scientist Office in the Ministries of Health and Commerce and Industry; NIH, USAID (MERC), and BSF in the United States; BMBF, GBF and GSF in Germany. Large financial support was obtained also from industries: Laser Industries, Israel; Teva Pharmaceutical Industry, Israel; General Biotechnologies, Israel; Diagnostic Technologies, USA; Nordisc Gentofte, Denmark; Surgical Biopolymer Materials, France; Medical Bracing Systems, Israel. He has been awarded three European Commission Grants, #70786, #71329, and #71395, and research fellowship grants by the American Association of Dental Research, The Fogarty Foundation (Bethesda, MD), EMBO, Max Planck Society, and Japan Society for the Promotion of Sciences. He has undertaken a number of senior national and international administrative duties especially in the field of biomedical research.
Research Interest
Professor Michael Silbermann research interests include: end-of-life, survivorship research, quality of life, and the delivery of palliative care.
Network